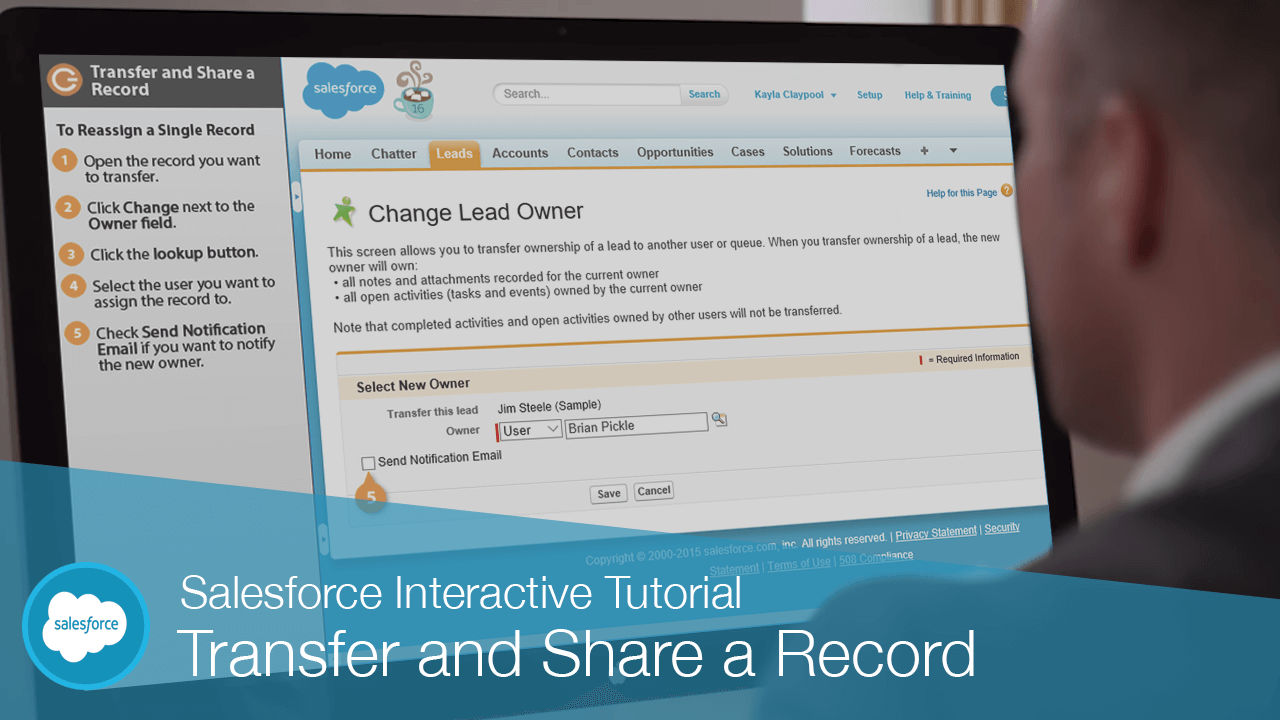 In Salesforce, most records have an owner who is responsible for them. That person has the highest level of access to those records. They can assign them to someone else or edit them as much as they want.
The lead is reassigned.
Depending on how your Salesforce is configured, other users may not be able to see the Accounts that you own. You can give other users permissions to view your Accounts by sharing them.
Salesforce shares the account.