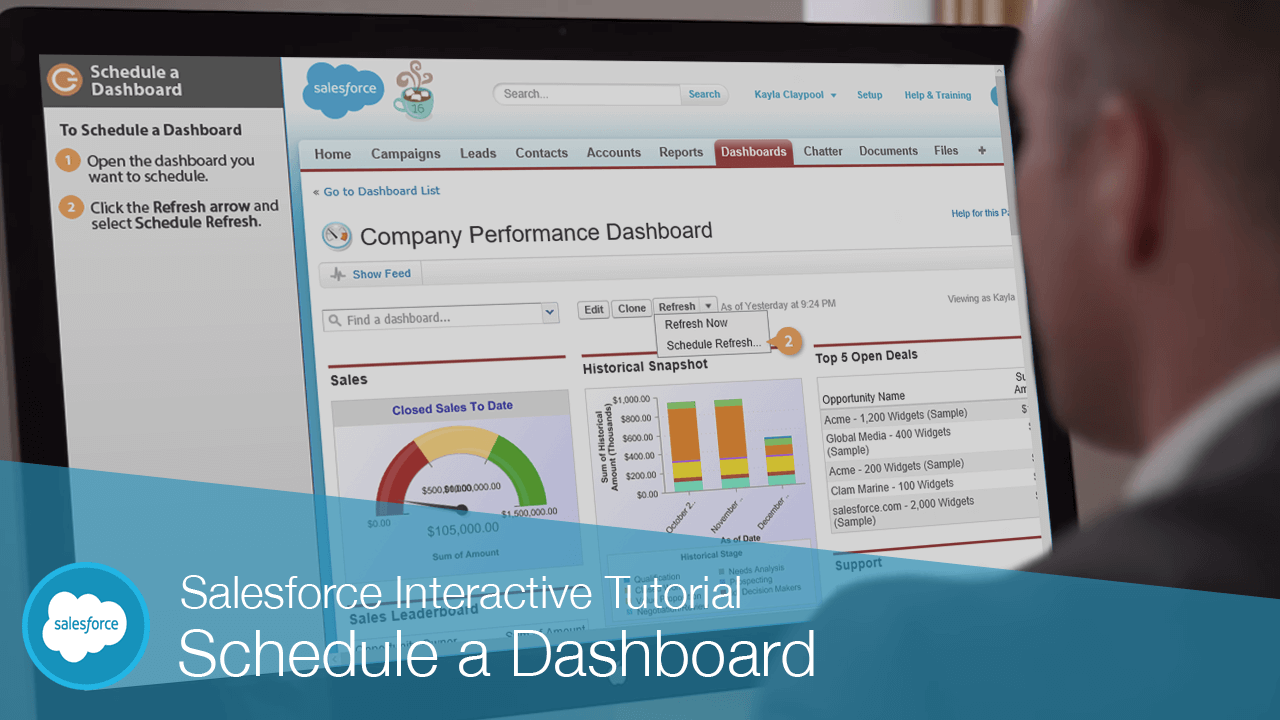 You can schedule a dashboard so that Salesforce automatically emails you and other people a copy of it periodically. Dashboards and reports that are scheduled have a checkbox in the Scheduled dashboard column.
The Schedule Dashboard Refresh screen closes. This dashboard will automatically email to its recipients at the specified day and time.
You can easily change the dashboard schedule - or remove it all together.
The dashboard is removed from the schedule.