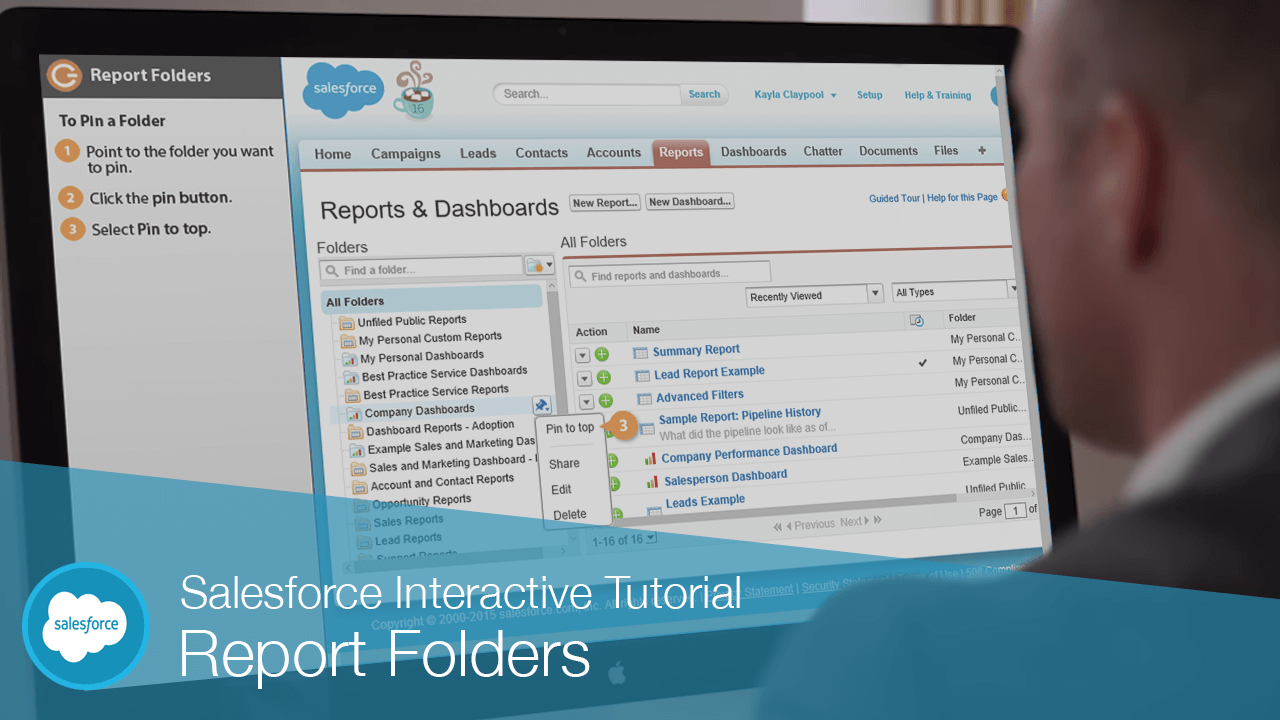 Report and dashboard folders help you keep your reports organized, they also let you specify who can view and edit the reports they contain.
You can pin any folder to the top of the list for easy access.
The folder is pinned to the top of your list.
You can also create folders, if you've been given permission to do so.
If a folder is no longer useful, you can delete it.
Click OK to confirm the deletion.
Salesforce deletes the folder.