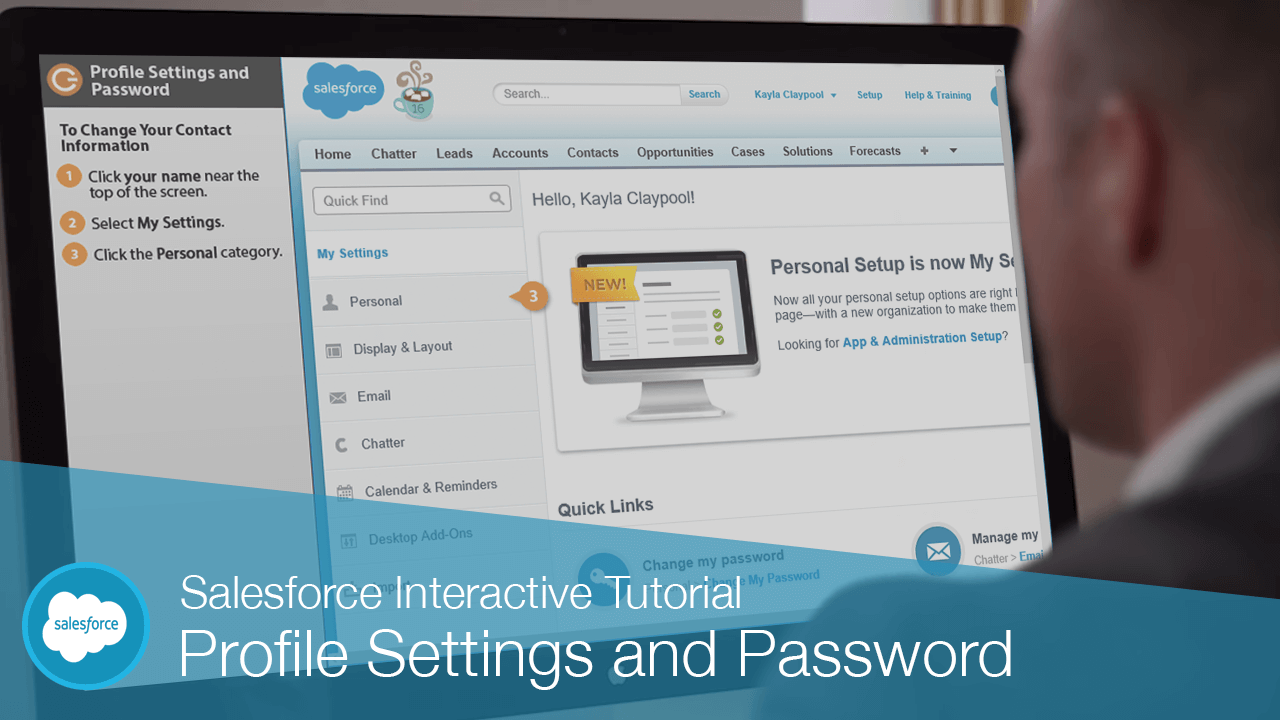 It's easy to view and make changes to your Salesforce profile.
You can add a photo, edit your contact information, and add more information to your Overview tab such as an About Me.
Adding a photo of you will make it easier to connect with your colleagues.
The photo you select is now displayed on your profile.
Making sure your colleagues can get in contact with you is important. It is easy to keep your contact information up to date in your Salesforce profile.
Any changes you made are saved.
You can also change your password from the My Settings page.