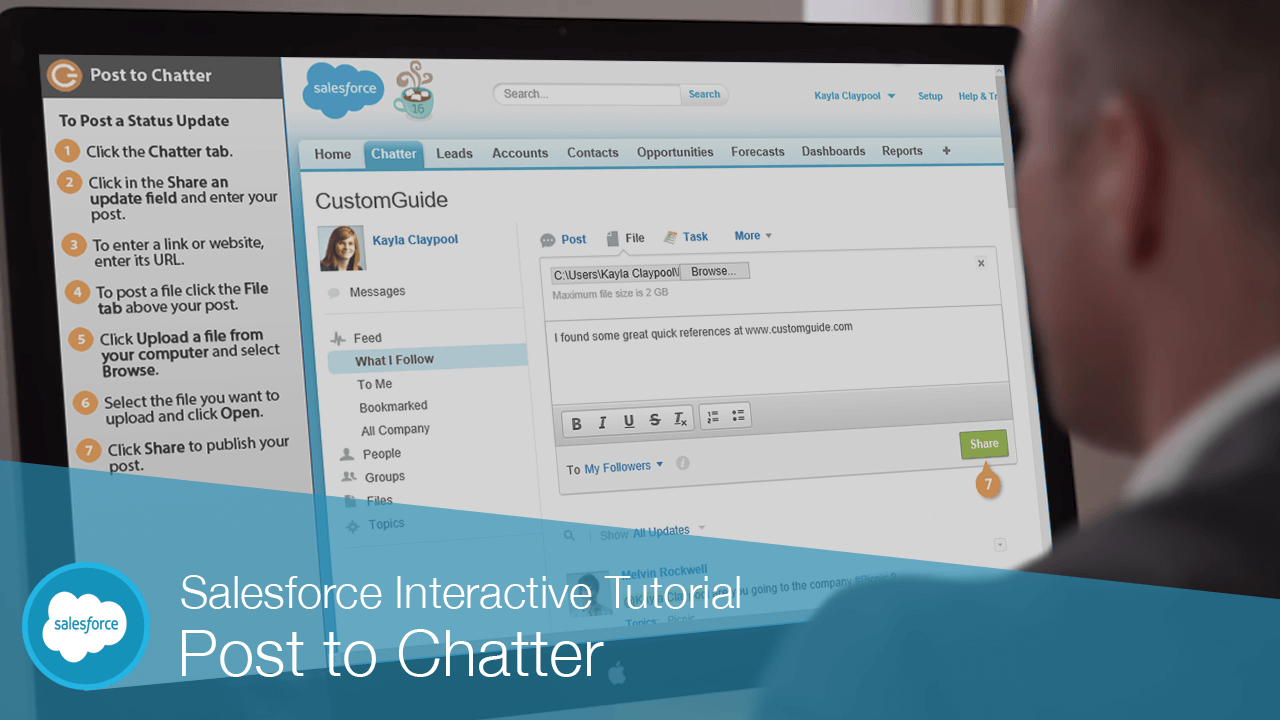 You can post updates to Chatter to let your followers know your status, what you're working on, or to share files and websites.
Your post appears in Chatter.
If you change your mind, you can delete your own posts.
Your post is deleted.
You can also comment on other posts.
Your response appears beneath the post.
You can also post updates directly to many Salesforce records.
Your post is added to the record's Chatter feed.