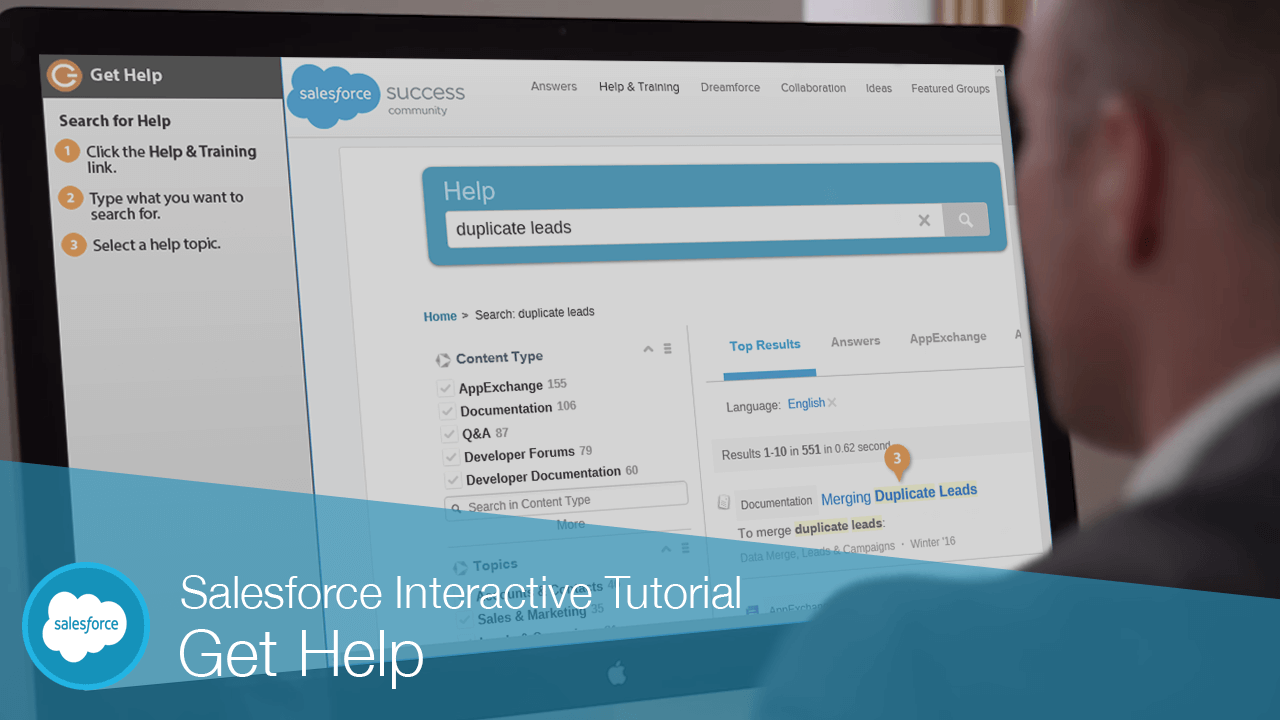 If you come across a page that's unfamiliar to you, you can ask Salesforce for more information.
Salesforce displays information about the current page.
Sometimes you may notice a question mark icon next to some fields. Hovering your cursor over them will reveal more information about that field or page.
Salesforce has an excellent knowledge base of articles you can search through when you don't know how to do something.
A help window appears.

Select a help topic.
Salesforce displays the help article.