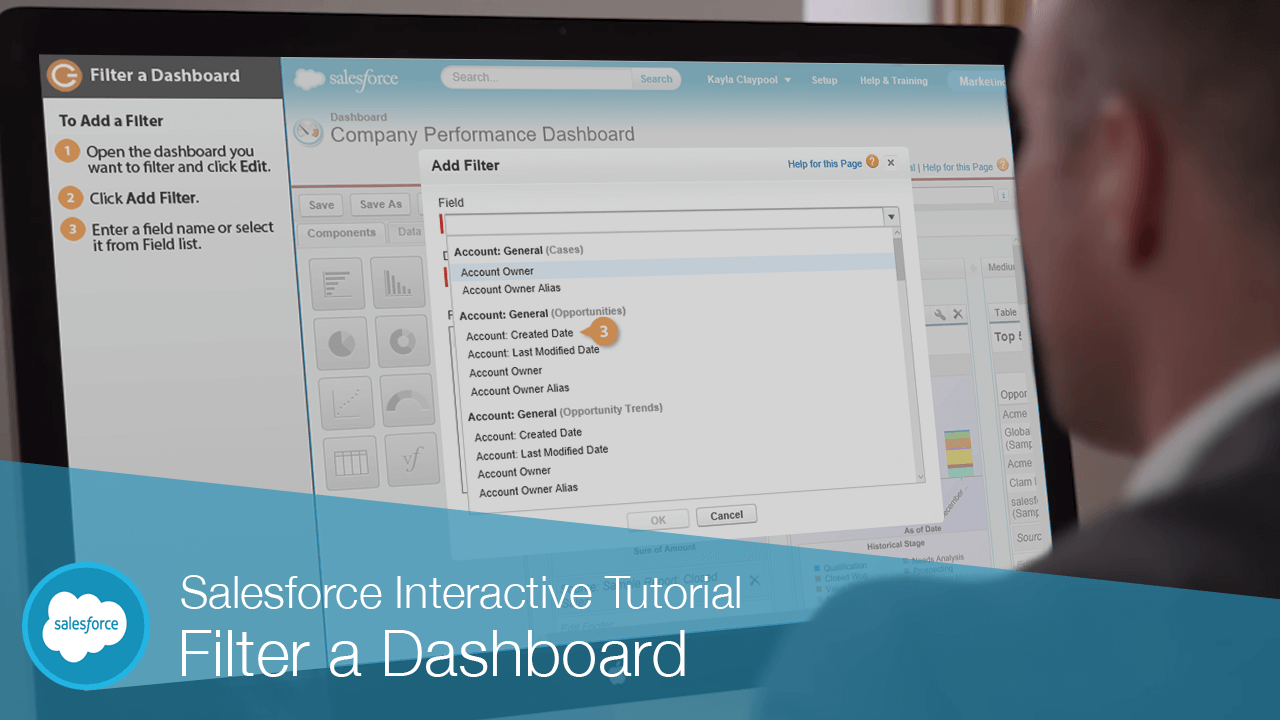 You can add a filter to a dashboard to control the data it contains. For example, if you have three sales offices you could create a single dashboard with filters for each office, instead of having to create three separate dashboards.
A new Filter By list appears at the top of the dashboard.
Select a filter.
Salesforce applies the filter and only shows records that fit your specifications.
You can edit or delete a filter by editing the dashboard.
All your filters will appear at the top of the dashboard.

Close and save the dashboard.