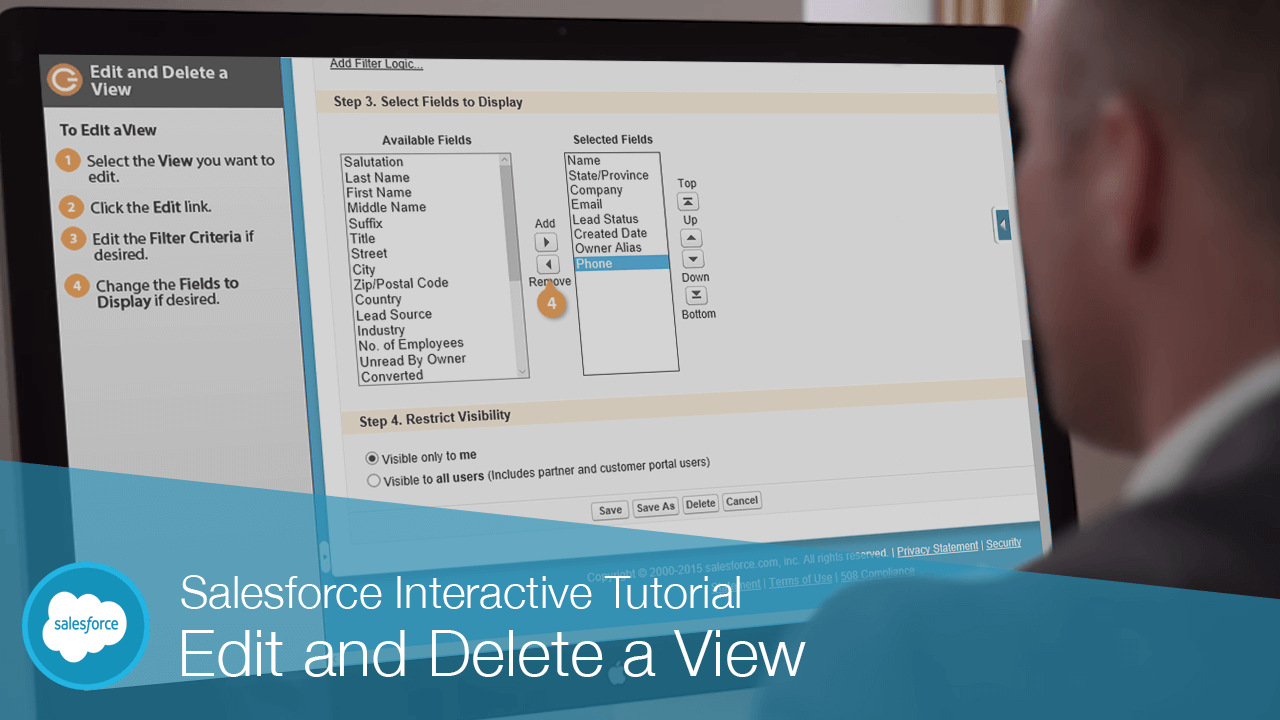 After you've created a view in Salesforce, you can edit it or delete it.
It's easy to edit any view that you've created.
Enter a new View Name
Enter a new View Unique Name
Salesforce saves and displays the view.
If you find that a view is no longer useful, it's easy to delete it.
Select the view you want to delete.
Salesforce deletes the view.