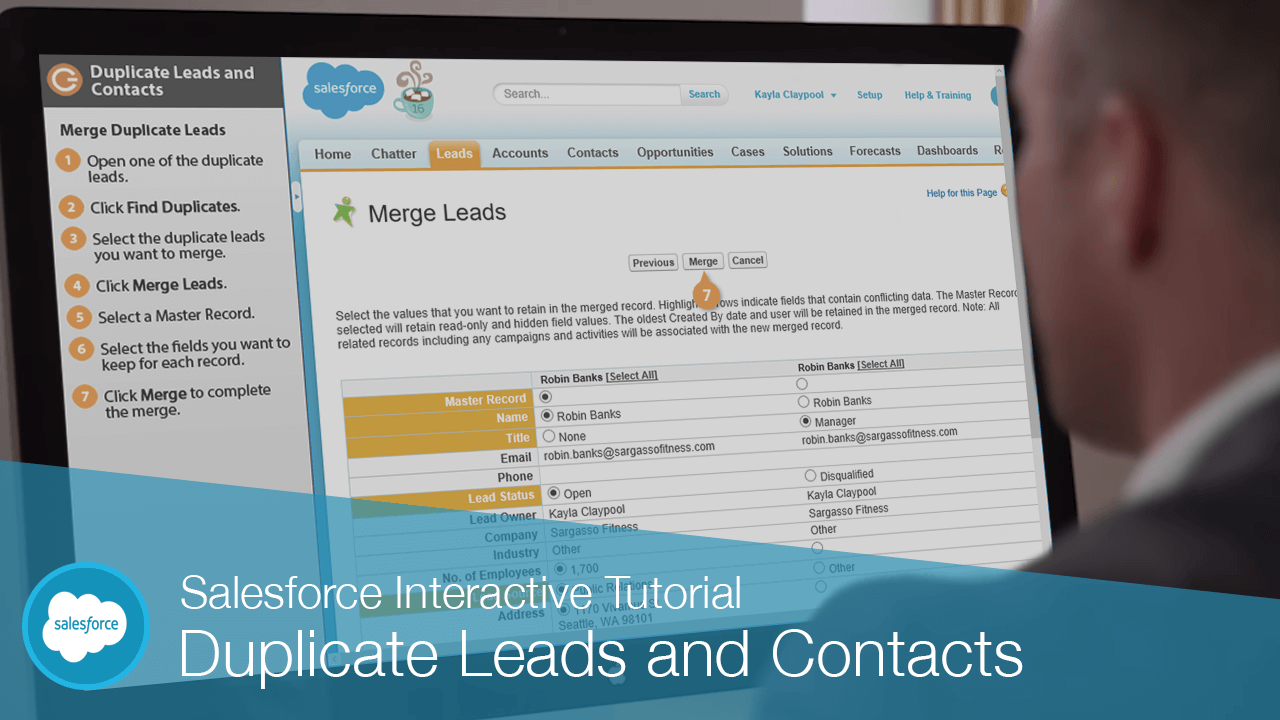 Duplicate records happen when the same person is entered in Salesforce more than once - and these can be a big problem.
If the duplicate records are leads, you can merge them together into a single lead.
The leads are merged into a single record.
The activities from all the previous leads will appear in the merged record.
Sometimes you will find that you have a duplicate contact - a lead that has been converted.
The lead is converted and merged with the existing contact.