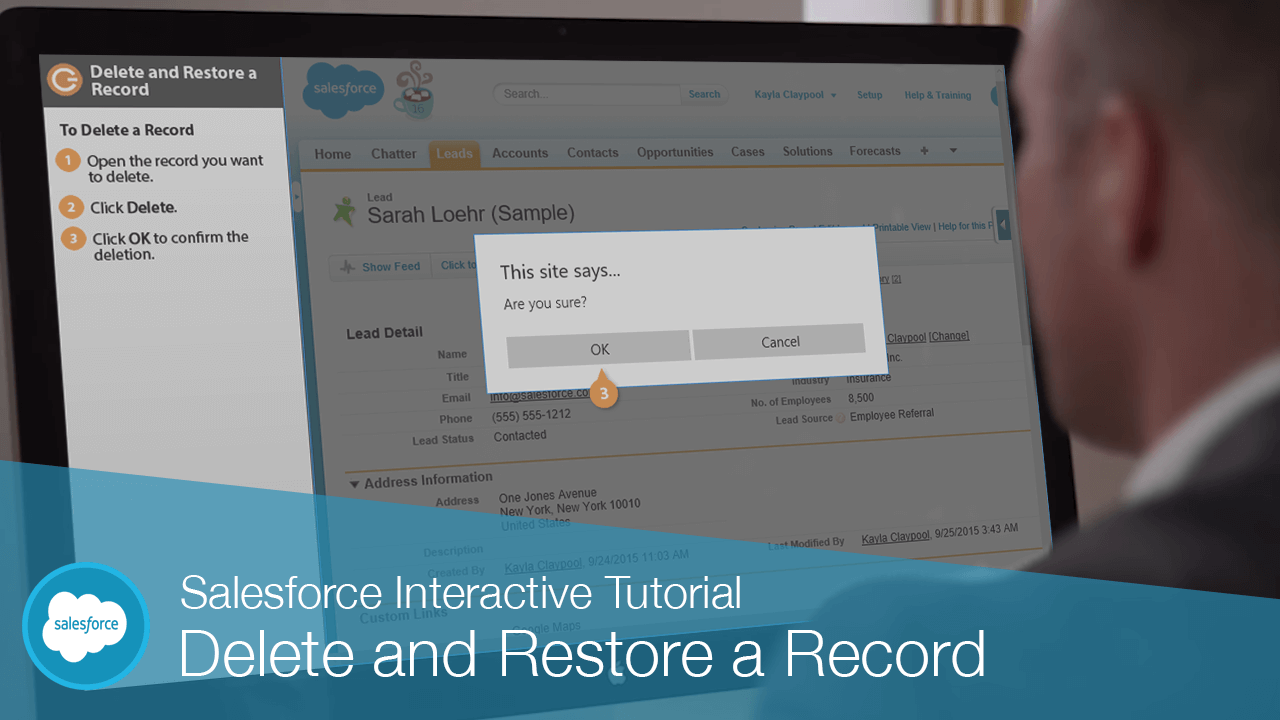 If you find that you no longer need a record, it is simple to delete it and make room for future records.
Here's how to delete a record in Salesforce.
Open the record you want to delete.
The record is deleted and moved to the Salesforce Recycle Bin.
Sometimes you may find that you need a record that was recently deleted. Don't worry, Salesforce gives you 15 days to restore any deleted records.
Click Recycle Bin in the sidebar.

If you're a Salesforce Administrator, you can use the view list to view and restore records deleted by other users.

If you have a lot of deleted records you can also use the Search field to help you find the record you want.
Salesforce restores the deleted records.