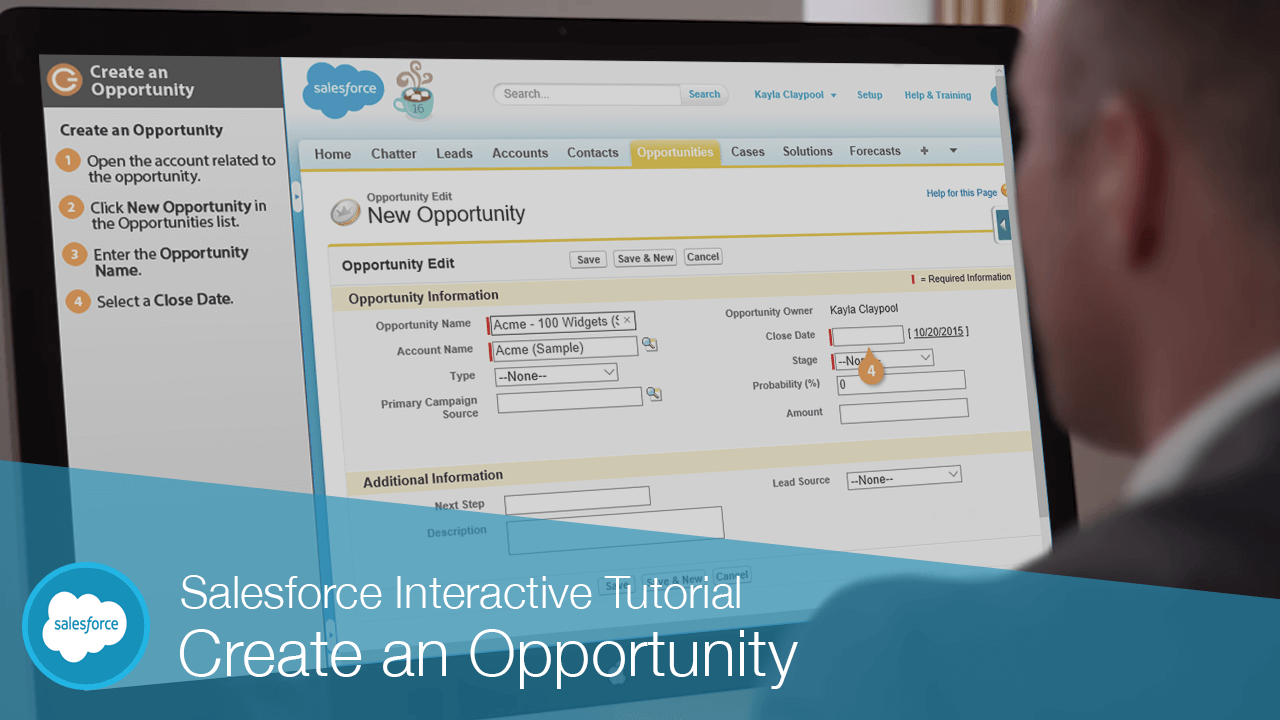 In Salesforce, an opportunity is a sale or a potential sale you want to track.
There are four types of opportunities in Salesforce:
Account: An associated account
Amount: An estimated amount of the sale
Close Date: An estimated close date when you think the sale will close
Stage: The stage the opportunity is at
Salesforce saves the opportunity.
Now, there can often be several contacts involved in a sale, such as decision makers, influencers, and buyers. You can add these contacts to an opportunity in the Contact Roles list--here's how.
Salesforce adds the contacts to the opportunity.