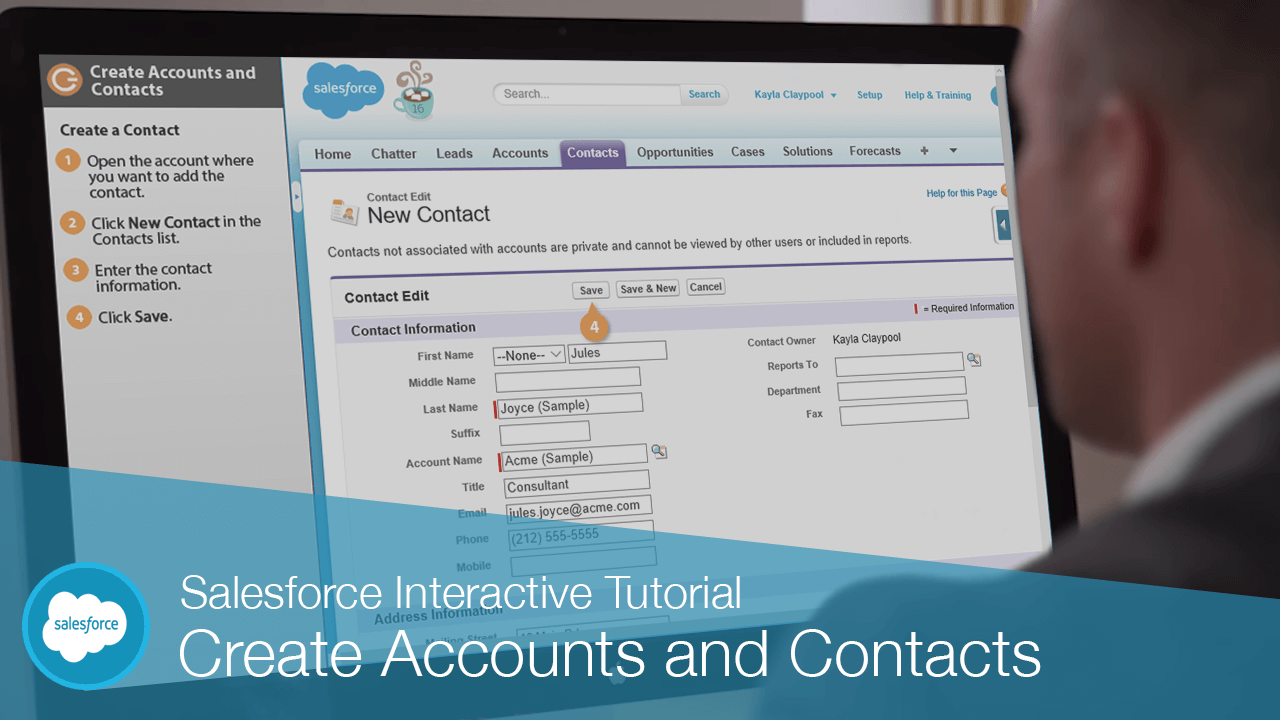 Accounts store information about companies and organizations. They are used to keep track of your customers or potential customers. Here's how to create an account.
Click the Accounts tab.
Click the New button.

Enter the account information.
Click Save.
Salesforce saves the account.
A contact is typically a person who is associated with an account, such as a main point of contact. You can view and create contacts from the Contacts tab, but since contacts need to be attached to an account, it's usually best if you add them from an existing account.
Open the account where you want to add the contact.

Click New Contact in the Contacts list.

An empty Contact form appears with information from the account already entered.

Enter the contact information.
Click Save.
Salesforce adds the contact to the account.