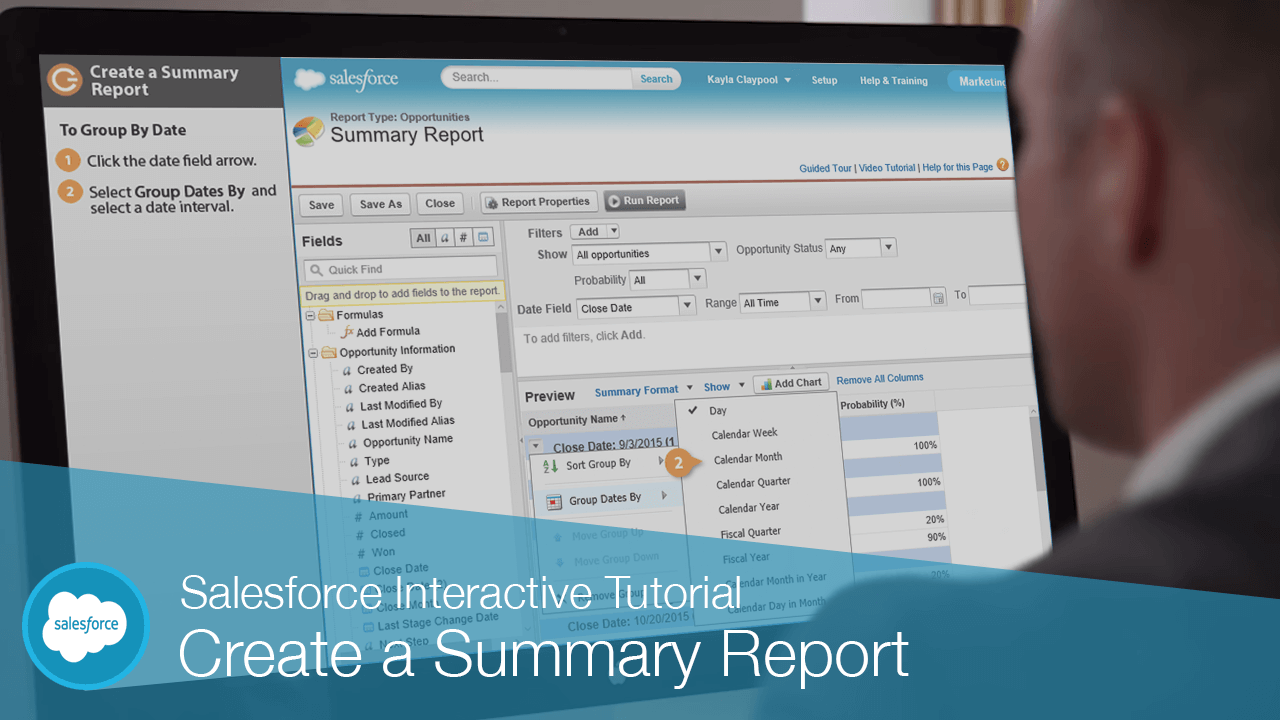 A summary report groups and calculates Salesforce data.
Customize any tabular report to make it into a summary report.

Select Group by this Field.

Salesforce groups the records in the report.

Repeat Steps 1-3 to group by additional fields, if desired.
The summary report is created from the fields you selected.
If you're grouping by a date field, you can also specify a date interval to group by.
The fields are grouped by the date interval you selected.
Once a report is grouped, you can calculate any numeric information it contains.
The report now displays the calculation you specified.