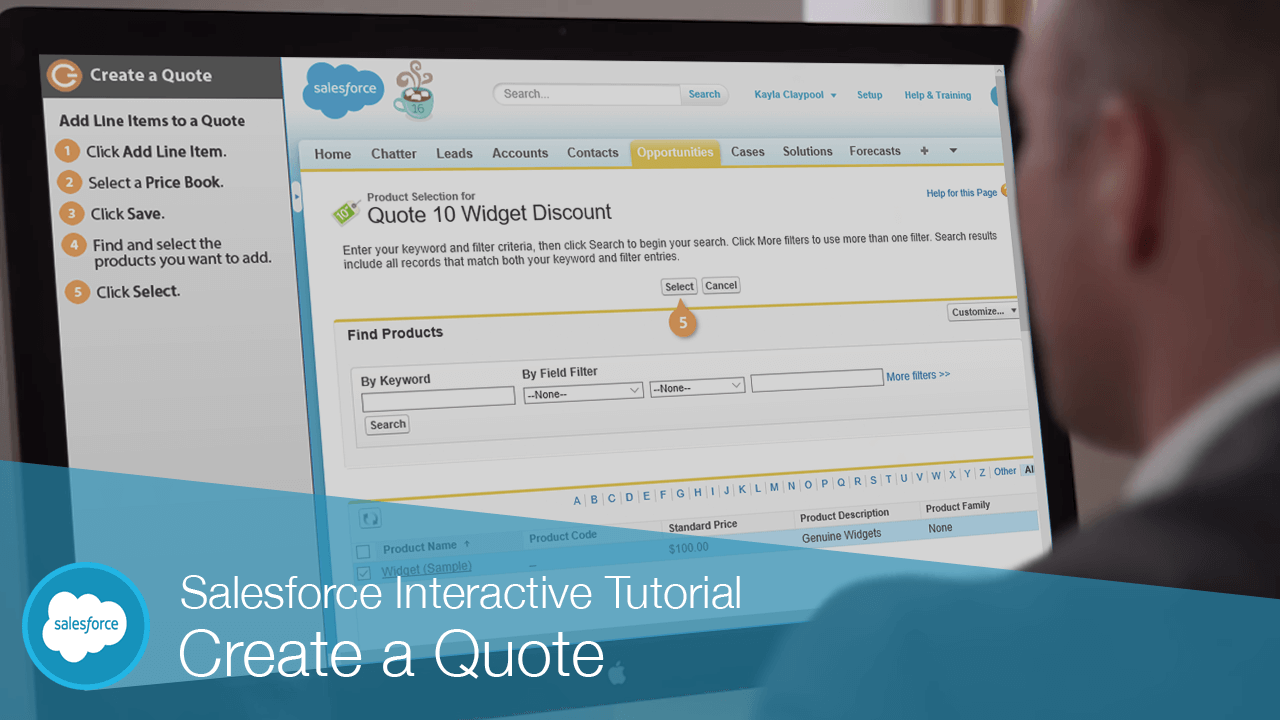 With Salesforce, you can easily create and email quotes to your customers.
The quote is created.
After a quote is created, you need to add line items, or specific products or services, to the quote.
The line items are added to the quote & the Totals section is updated.
After you create a quote you can email it to a customer.
Salesforce emails the quote as a PDF attachment.
Finally, you can update an Opportunity so it includes the information from any quote.
Salesforce updates the parent opportunity with the line items and totals from the quote.