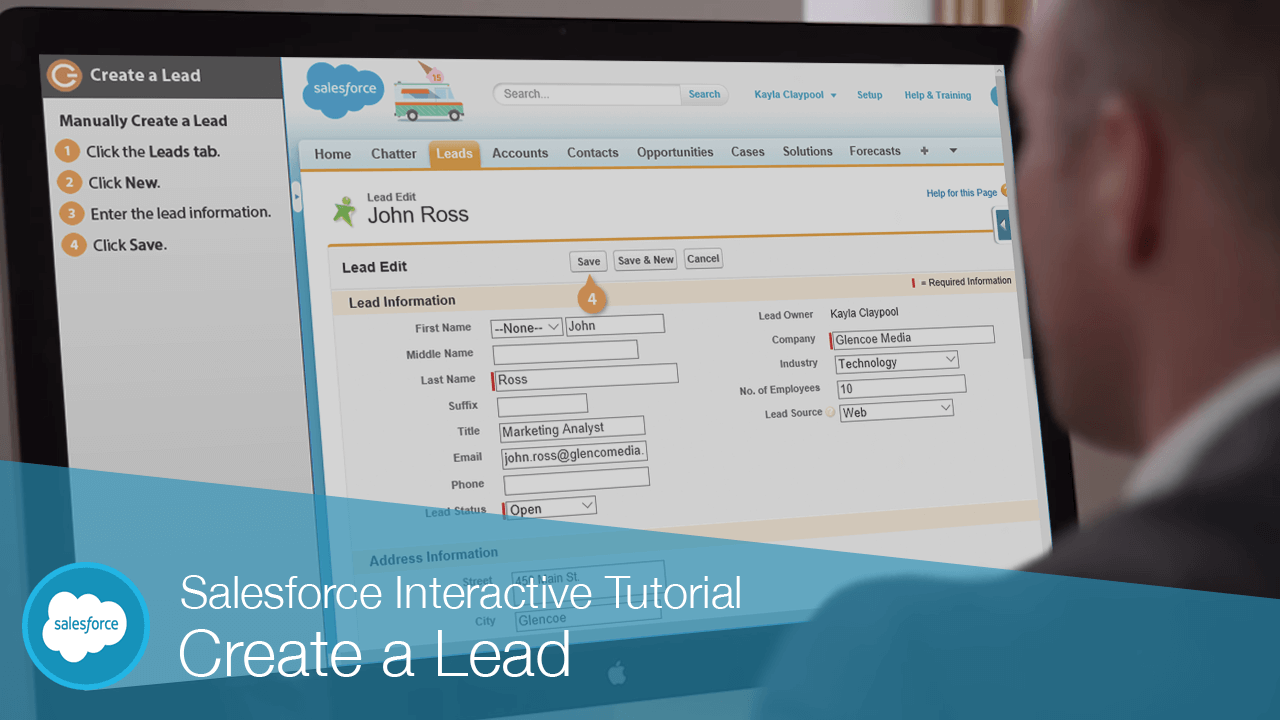 The Salesforce sales process starts with leads. A lead is a person or organization who might be interested in the products or services you offer. Leads can come from all kinds of places, like web forms, trade shows, and prospecting.
There are 3 ways that leads are typically entered into Salesforce:
Automatically: For example, a lead who completed a form on a web site might be automatically added to Salesforce.
Imported lists: This works like an Excel file that contains a list of people who attended a trade show.
Manually entered: You may manually create a new lead after taking an incoming phone call.
You can manually create a lead using Salesforce.
The lead is saved to Salesforce.
You can create a lead from the Quick Create section to save time.
The lead is saved to Salesforce.