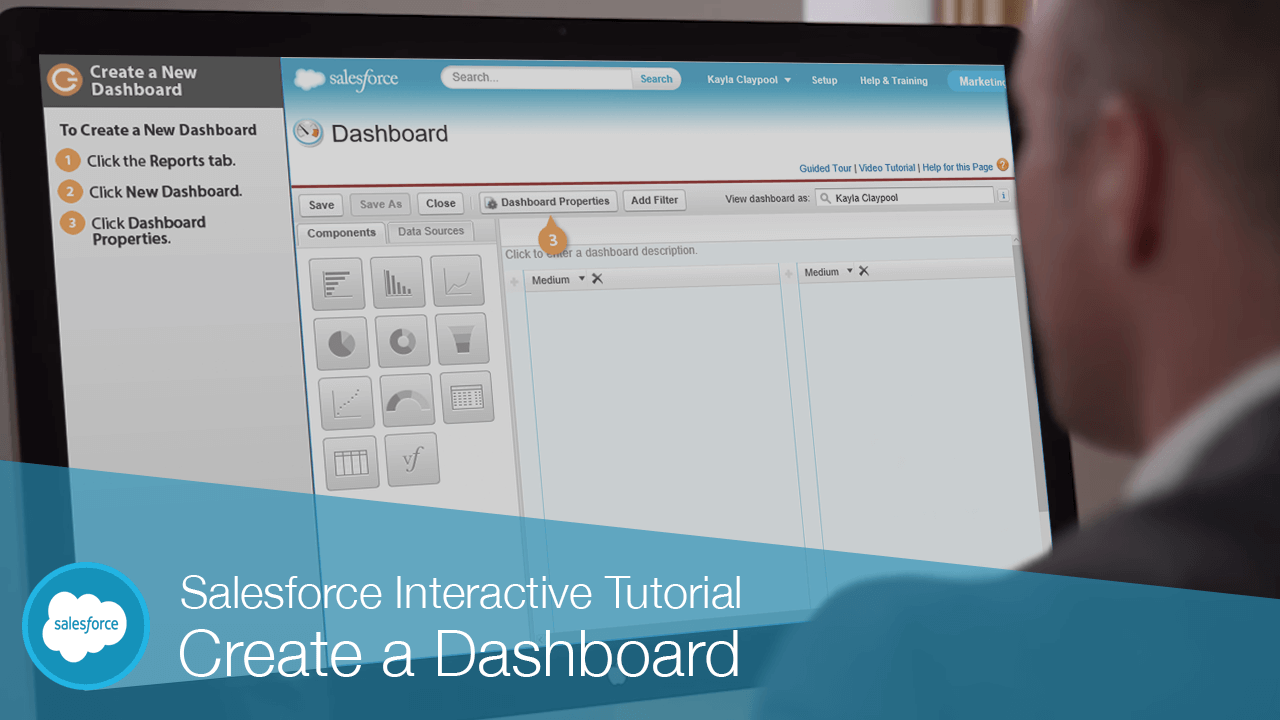 Creating a new dashboard allows everyone in your company to keep up with the latest developments.
The dashboard is created.
Each dashboard can display up to 20 components or charts. You can add components to a dashboard by dragging them from the sidebar.
You can make additional changes to a dashboard component by clicking its wrench icon.
You can also add a header or title to a dashboard component.

The new name is displayed.
Salesforce displays the new dashboard.