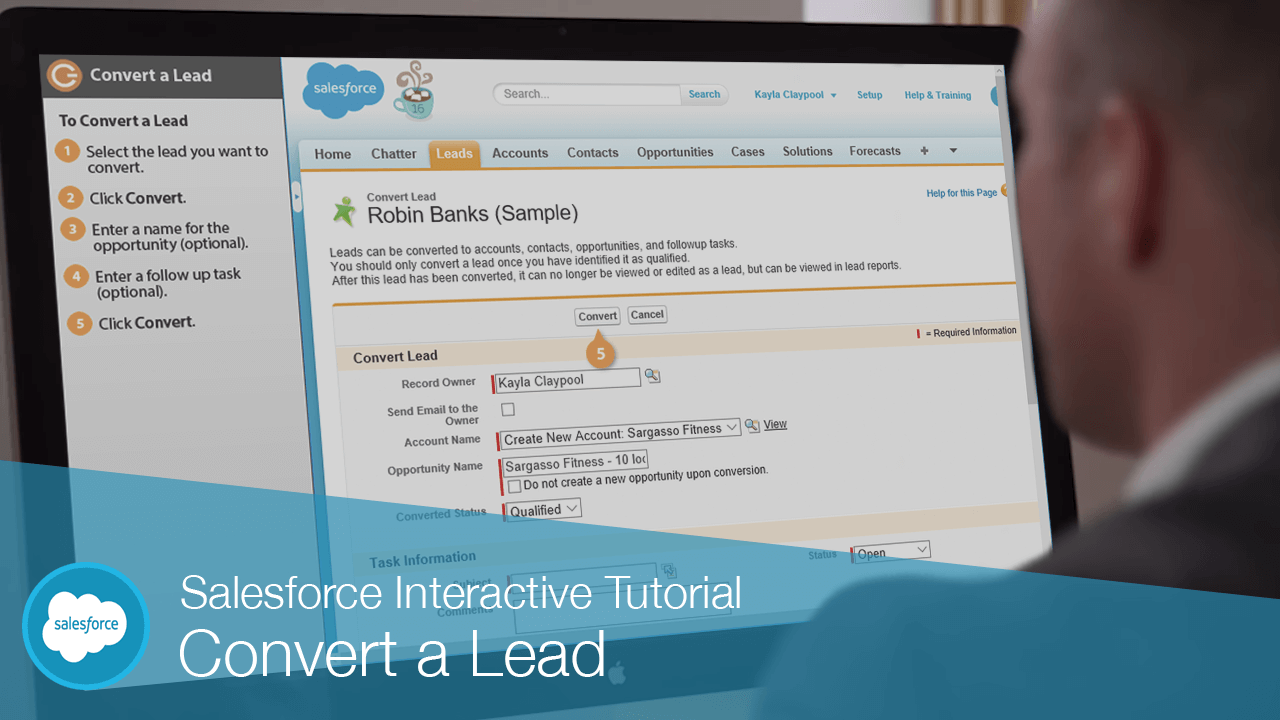 When a lead progresses to someone who is serious about buying your product or service, you can convert it to reflect its place in the buying process.
Converted leads can become one of the three advanced record types:
Accounts: Include information concerning the company or organization of the lead.
Contacts: Contain the "person" information of the lead, including the name, job title, and contact information.
Opportunities: Contain information on what products or services you are hoping to sell to the lead.
You can also create a follow up task when you convert a lead.
Converting a lead is easy and important information for a sales team to keep track of.
Salesforce converts the lead into an account, a contact, and an opportunity.
You may want to edit the account, contact, or opportunity to add any additional information you have.