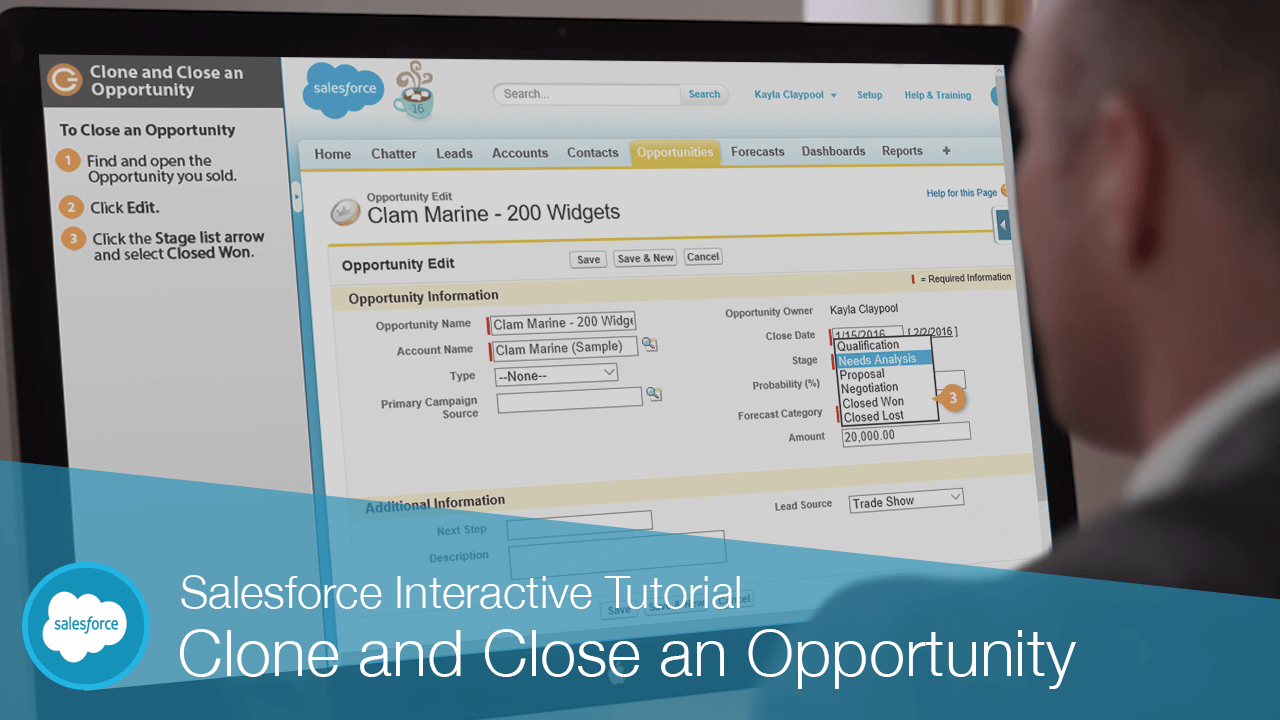 If you create records that are similar to each other, you can use Salesforce's Clone feature to make a copy of the record and avoid some extra typing.
A new, cloned record, based on the original, appears.
Once you make a sale out of an opportunity you can close the opportunity.
Salesforce marks the Opportunity as Closed Won, and since it's closed it has a 100% Probability.