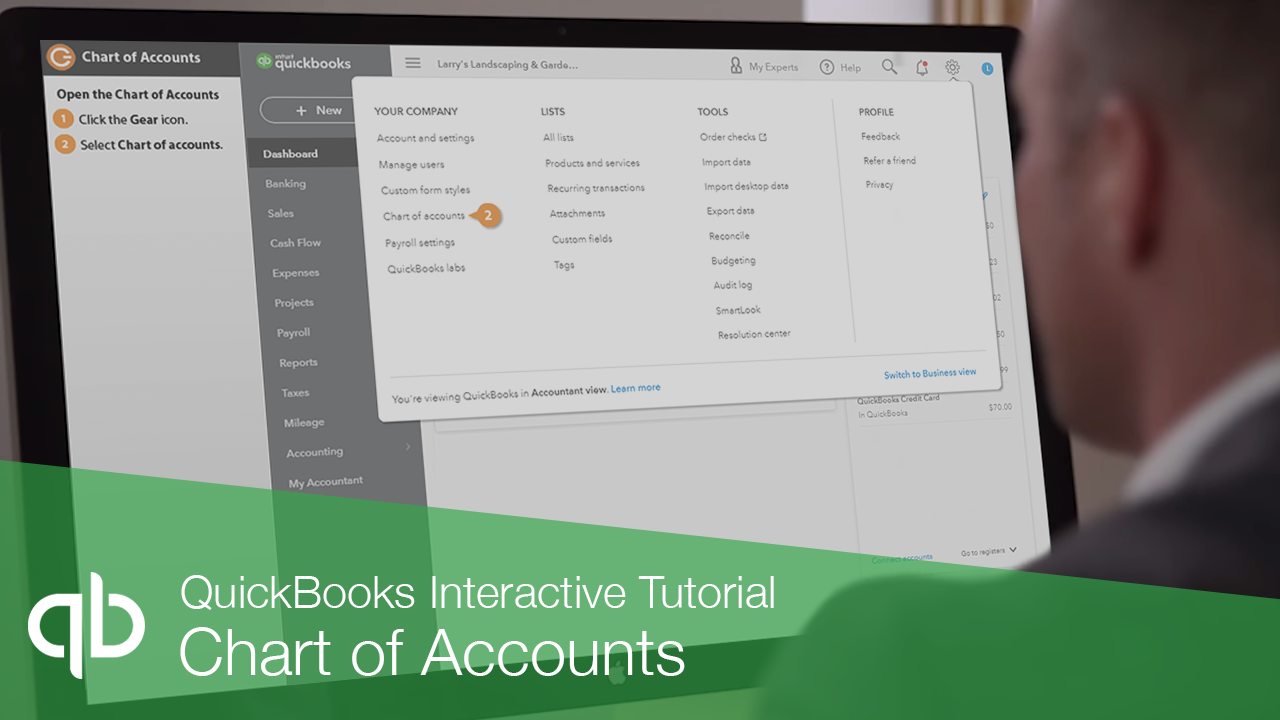 One of the most important items in QuickBooks—and accounting in general—is your company's Chart of Accounts.
Click the ⚙ Gear icon.
Select Chart of Accounts.
The chart of accounts is a list of your company's accounts and their balances. You use these accounts to categorize your transactions, such as expenses and sales.
The chart of accounts includes different account types to categorize transactions, for example:

Bank Checking & savings accounts.
Credit Cards Visa, Mastercard.
Income Sales of products, services or other revenue.
Expense Money you spend on things like advertising, rent, and office supplies.
Liability Money you owe, like a loan.
Asset Things you own that have value, such as equipment, vehicles, or a building.
When you're first setting up Quickbooks, it's a good idea to print a copy of your chart of accounts, so it's easy to reference.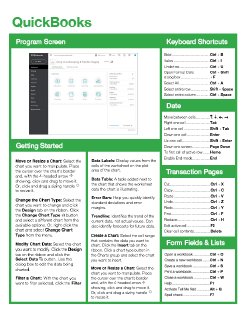 FREE Quick Reference
Click to Download
Free to distribute with our compliments; we hope you will consider our paid training.