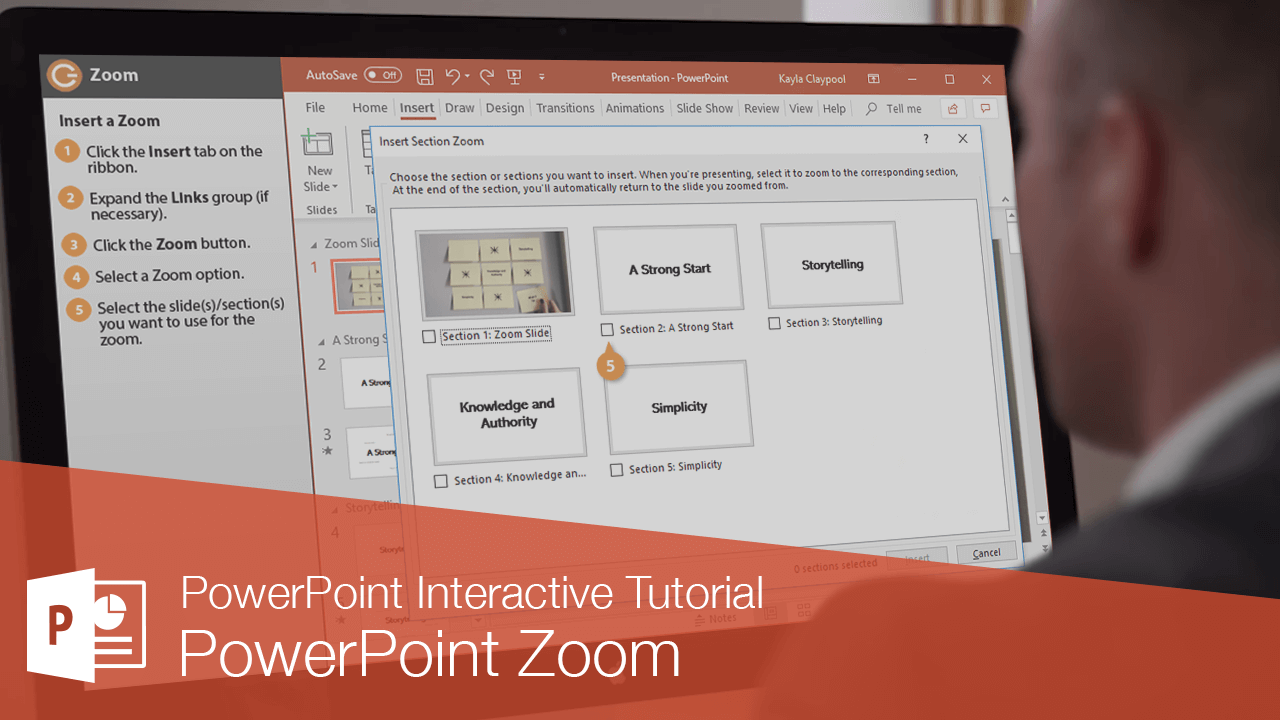 The Zoom feature in PowerPoint allows you to present your information creatively in a non-linear way. For example, you could use Zoom to create an interactive table of contents.
Click the Insert tab on the ribbon.
Expand the Links group (if necessary).
Click the Zoom button.
Select a Zoom option.

Summary Zoom: Allows you to select the presentation slides you want to use on a single summary slide. You can zoom into them in detail, in any order.
Section Zoom: Used on a presentation that's broken into sections.
Slide Zoom: Lets you zoom into and out of a single presentation slide.

Select the slide(s)/section(s) you want to use for the zoom.
Click Insert.
Now that the slide is added and selected, the Format tab appears in the ribbon.
Click the Format contextual tab.
Click an option on the Format tab to modify the slide.
Move and resize the slide on the zoom slide.
Start the slide show from the beginning.

Click the slide you want to zoom to.

Click to advance through the slide or section and return to the starting slide.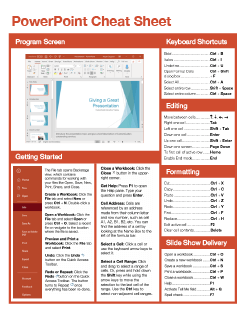 FREE Quick Reference
Click to Download
Free to distribute with our compliments; we hope you will consider our paid training.