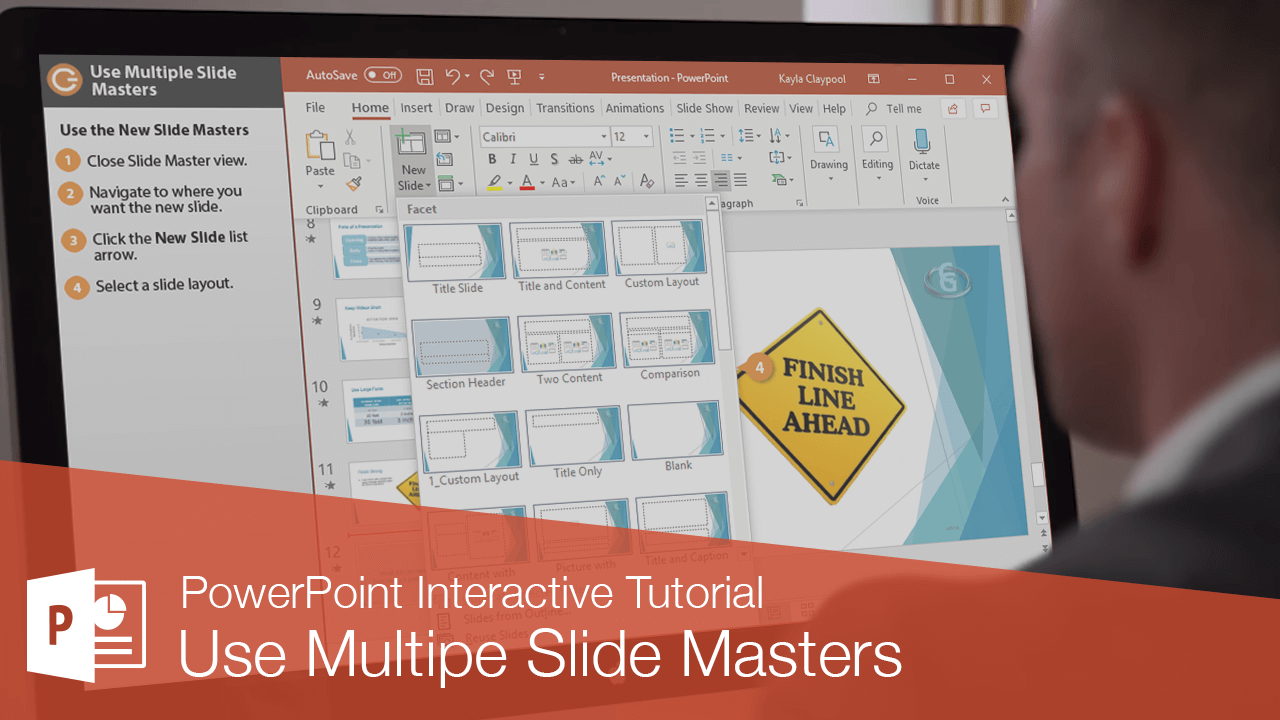 The slide master and its layouts are different depending on which theme you have selected. But if you like, you can use more than one theme, thereby giving you access to multiple slide masters and their layouts.
From Slide Master view, click the Insert Slide Master button.
An additional slide master appears along with its slide layouts.
The slide master and layouts have placeholders but no formatting, so you'll have to customize them yourself.
If you want an additional slide master with more complicated layouts and formatting, add another slide master from a theme.
Select a theme.
Click Close Master View.

Navigate to where you want the new slide.
Click the New Slide list arrow.

The slide layouts will be grouped into sections corresponding to the slide master. You may have to scroll to find the one you're looking for.

Select a slide layout.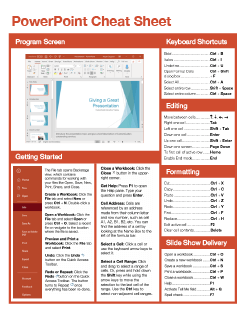 FREE Quick Reference
Click to Download
Free to distribute with our compliments; we hope you will consider our paid training.