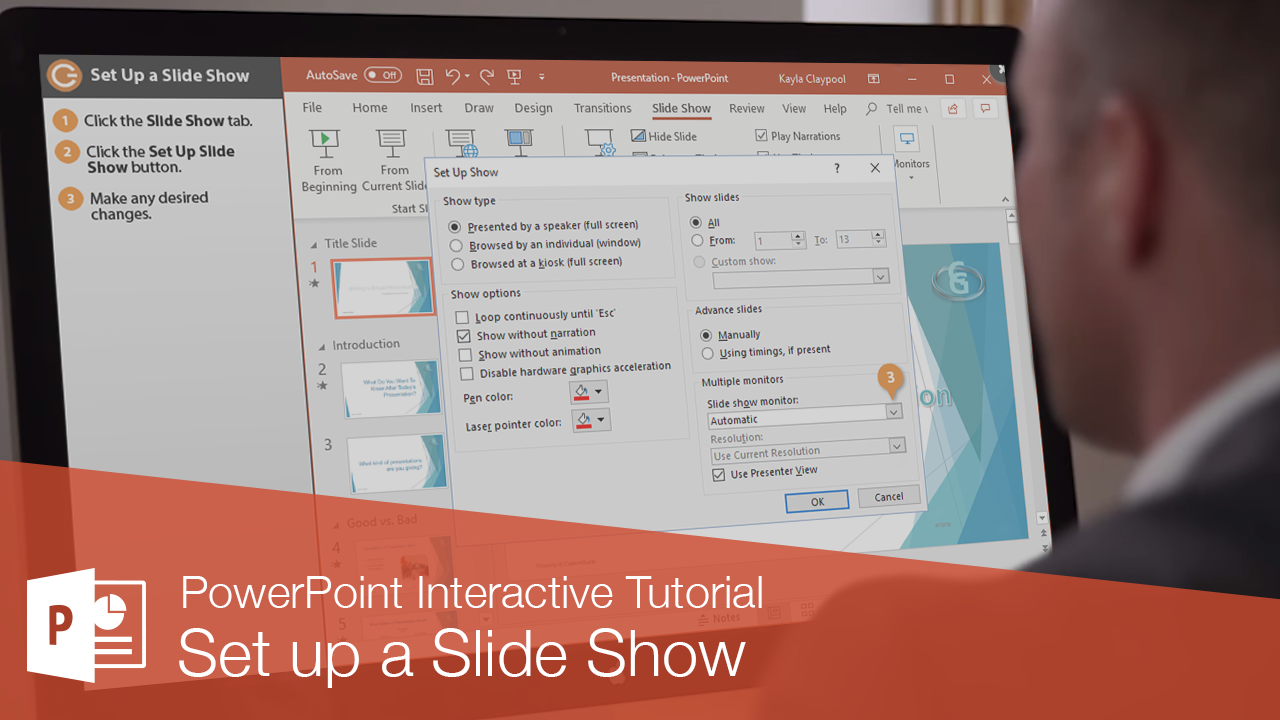 Before delivering a presentation to an audience, there are several things you should consider. Are you going to be delivering your presentation in front of a live audience or unattended at a kiosk? Once you've decided how you'll be delivering the presentation, set up the slide show to best suit the delivery method.
Click the Slide Show tab on the ribbon.
Click the Set Up Slide Show button to view more options.

Make any desired changes to the settings.

Show Type: Select the type of presentation you are giving.
Show Options: Adjust looping, narration, animation, graphics, pen, and laser options.
Show Slides: Select which slides to show in the presentation.
Advance Slides: Choose to advance slides manually or automatically.
Multiple Monitors: Set up for presenting using multiple monitors.

Click OK.
Now the slide show will play according to the settings you chose.