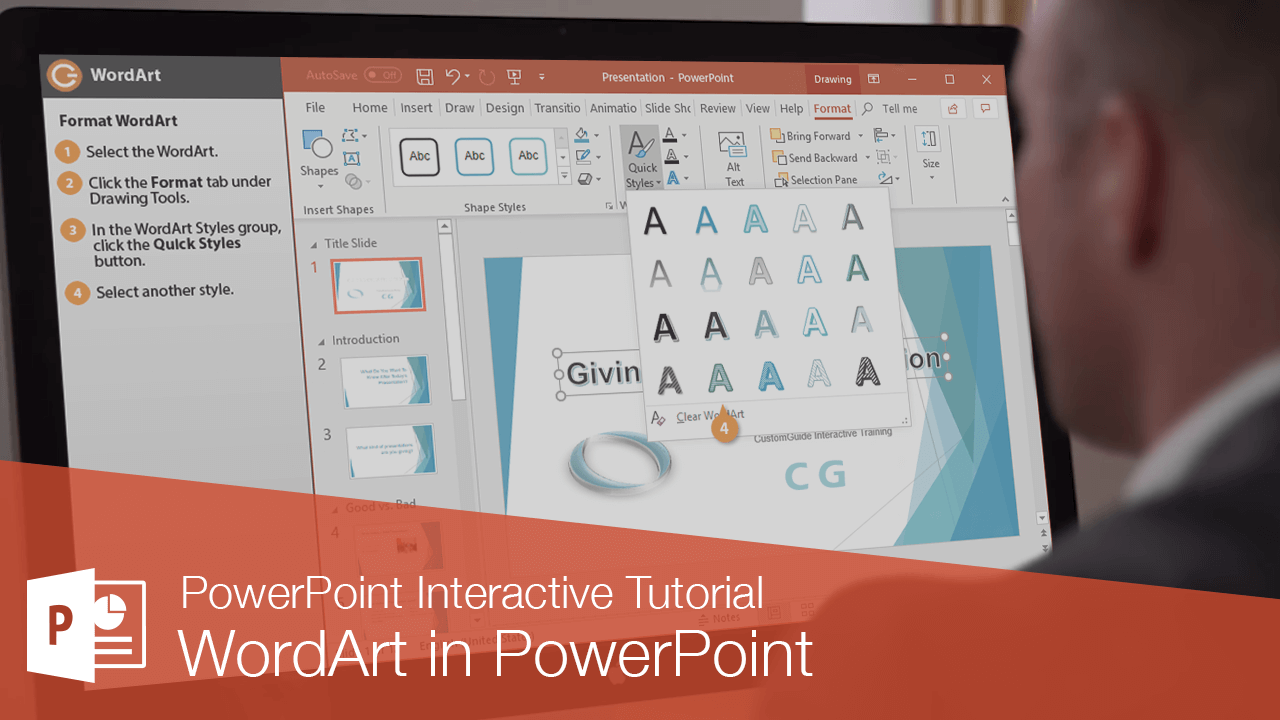 Using PowerPoint's WordArt feature is the fastest and easiest way to add dramatic and colorful effects to the text on your slides.
Click the Insert tab.
Expand the Text group on the ribbon.
Click WordArt.

A gallery of WordArt options appears.

Choose a WordArt style.

To change the WordArt style of selected text, click the Format tab, select Quick Styles, and make a selection.

Type to replace the placeholder text.
You can also modify your WordArt text using the options in the Font group on the Home tab.
You can also format WordArt after it has been inserted. For example, you can change the text fill and outline color, choose a new WordArt style, or apply a text effect.
Select the WordArt.
Click the Format tab.
In the WordArt Styles group, click Quick Styles.
Select another style.

Click the Text Fill list arrow and select an option to change the fill.

You can fill WordArt with pictures, gradients, and textures, or you can simply pick a solid color.

Click the Text Outline list arrow and select an option to change the outline.
Click the Shape Effects button and select an option to add a shape effect.
You can apply as many effects as you want, but a simple look usually works best.