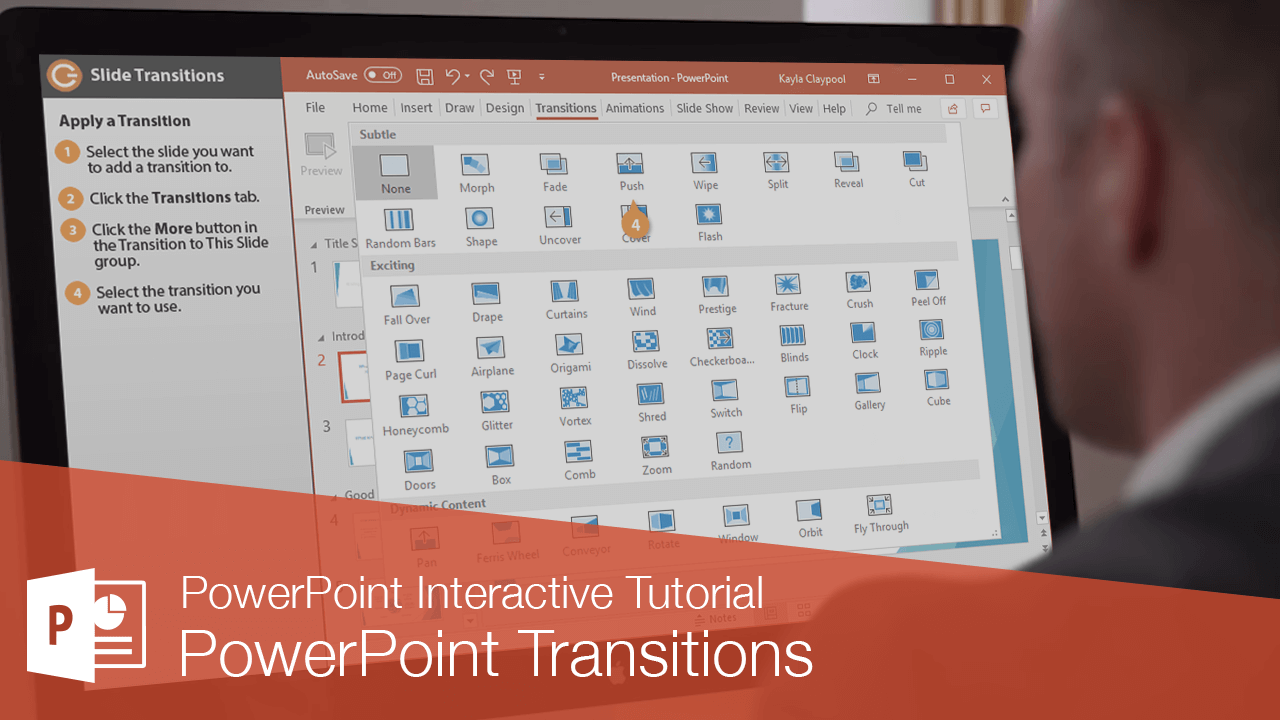 Transitions are animations that you can use when advancing from one slide to the next during a presentation. They can be fun, but be careful not to overdo it with complicated transitions because they can become distracting.
Select the slide that you want to apply a transition to.

To select multiple slides, hold down Ctrl as you select each slide.

Click the Transitions tab.
Click the Slide Transitions More button.
Select the transition you want to use.

The transition is applied to just the selected slide. To apply the transition to all slides in the presentation, click the Apply to All button on the Transitions tab.

(Optional) To test the transition after it's applied, click the Preview button.
To remove a transition, select None in the Slide Transitions gallery.
You can customize a transition effect to meet your needs, including adjusting its speed or duration and adding sound.
Click the Effect Options button.

The options available here will change based on which transition you've applied.

Select an effect option.

Select additional modification options in the Timing group:

Sound: Pick a sound to play in unison with the slide transition.
Duration: Specify the length of the transition.
Apply To All: Apply the current slide's transition, effects, and timing settings to the entire presentation.
On Mouse Click: Select this option to have the slide advance when the mouse is clicked.
After: Select this option to have the slide advance after the amount of time you specify.

Click Preview to see how your transition looks with the modifications applied.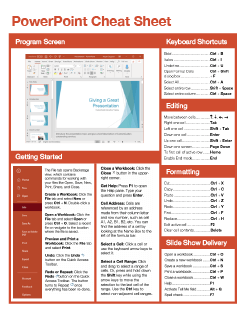 FREE Quick Reference
Click to Download
Free to distribute with our compliments; we hope you will consider our paid training.