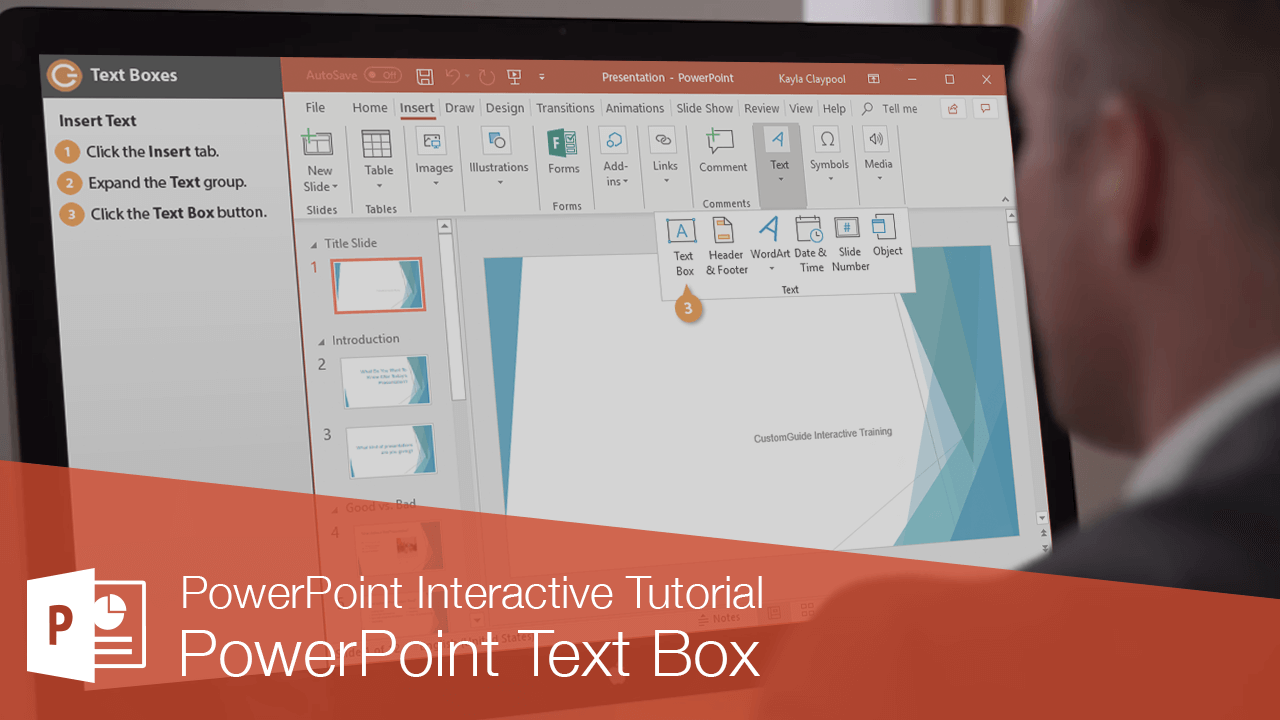 A text box is a special type of drawing object that lets you insert and position text anywhere in a presentation.
Even though most slides have one or two placeholders for you to insert text, it's a good idea to learn how to insert your own so you can add more as needed.
Click the Insert tab on the ribbon.
Expand the Text group if necessary.
Click the Text Box button.

Click and drag to create the text box.

Type the text you wish to add.
Select the text box.
Edit the text as needed.
You can change the text that appears in the text box or format it using the options on the ribbon.
Click a sizing handle of the text box and drag to the desired size.

Notice that the position of the text inside the text box moves around as it is resized.

Click the edge of the text box and drag to reposition it.

Be sure you're clicking and dragging the edge of the text box. You won't be able to move it if you click in the center.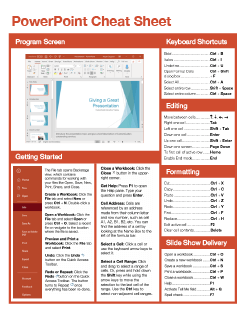 FREE Quick Reference
Click to Download
Free to distribute with our compliments; we hope you will consider our paid training.