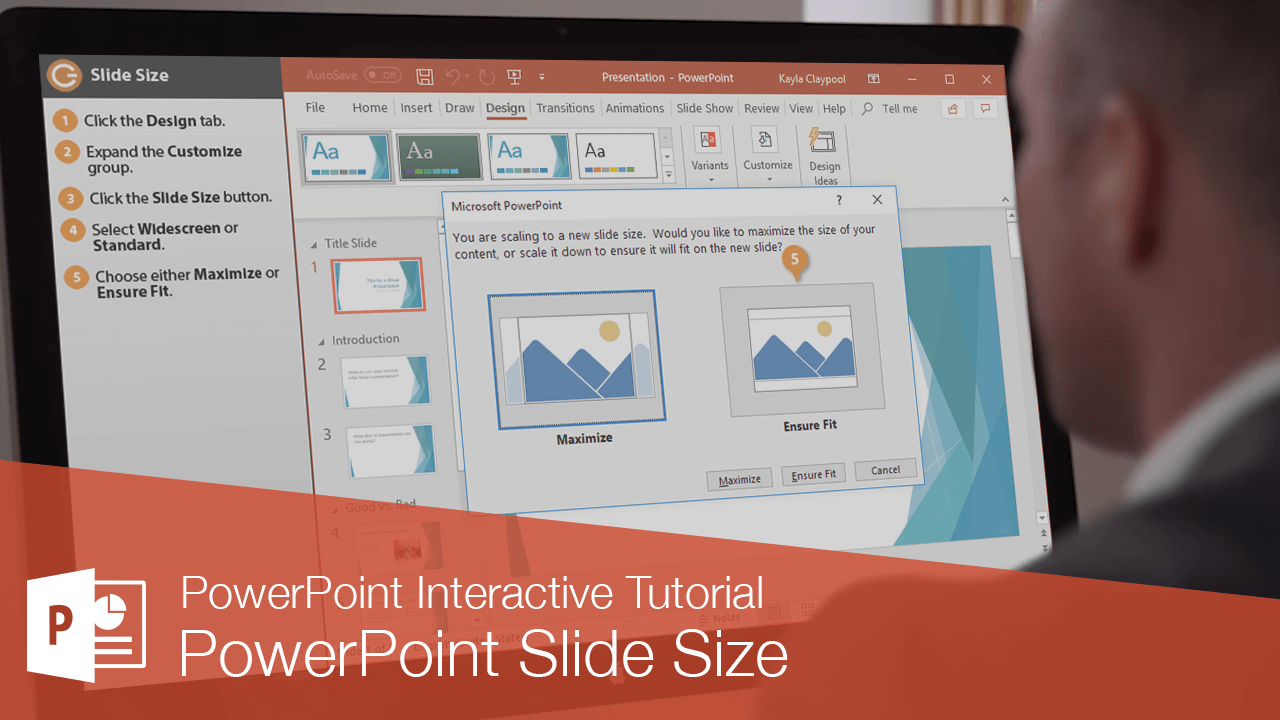 PowerPoint allows you to change the aspect ratio of your presentation. The widescreen slide size is best when presenting on modern displays with a 16:9 aspect ratio. If you'll be presenting on an older display with a 4:3 aspect ratio, you'll want to use the standard slide size instead.
Click the Design tab.
Expand the Customize group.
Click the Slide Size button.

To change the slide orientation, click the Slide Size button and select Custom Slide Size. Change the slide settings and click OK.

Select Widescreen or Standard.

Widescreen: 16:9 ratio is much wider than it is tall and works well for wide, high definition screens.
Standard: 4:3 ratio is only slightly wider than it is tall and works best for traditional screens.

Select Maximize or Ensure Fit.

Maximize: Crops your content and fills all the available space on the slide.
Ensure Fit: Scales content down and leaves additional space at the top and bottom of the slide.
The entire presentation is resized to fit the new format.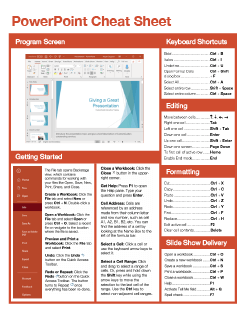 FREE Quick Reference
Click to Download
Free to distribute with our compliments; we hope you will consider our paid training.