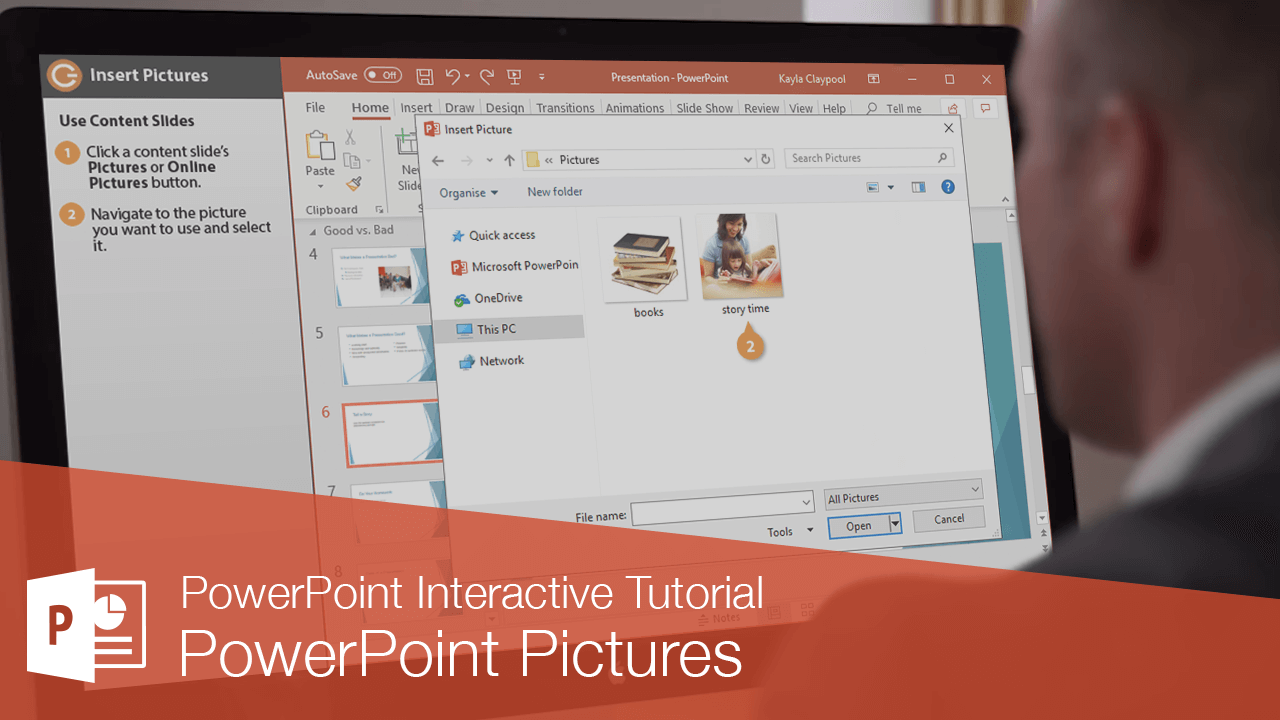 You can insert pictures or graphics that you have on file, such as pictures uploaded from a digital camera or graphics created in another program, or pictures from online sources.
The quickest way to insert a picture is to use a content placeholder that is already on your slide.
Click the content placeholder's Pictures or Online Pictures button.

Navigate to the picture you want to use and select it.
Click Insert.
The picture is inserted, and the Format tab appears on the ribbon.
To remove an image, just select it and press the Delete key.
You can also use the ribbon to insert pictures if there are no content placeholders available.
Select the slide where you want to add a picture.
Click the Insert tab.
Click Pictures or Online Pictures.

Navigate to or search for the picture you want to use and select it.

To insert more than one picture at a time, press and hold down Ctrl as you click each image.

Click Insert.
Once a picture is inserted, you can change its size or location on the slide.
Select a picture.
Click and drag a resize handle to change its size.
Click and drag the picture to move it.
If you no longer need a picture, or any slide graphic for that matter, simply delete it.
Select a picture.
With the picture selected, click the Cut button or press the Delete key on your keyboard.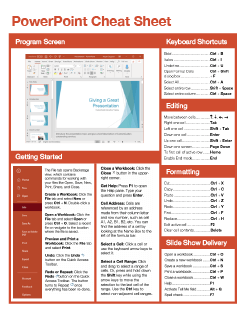 FREE Quick Reference
Click to Download
Free to distribute with our compliments; we hope you will consider our paid training.