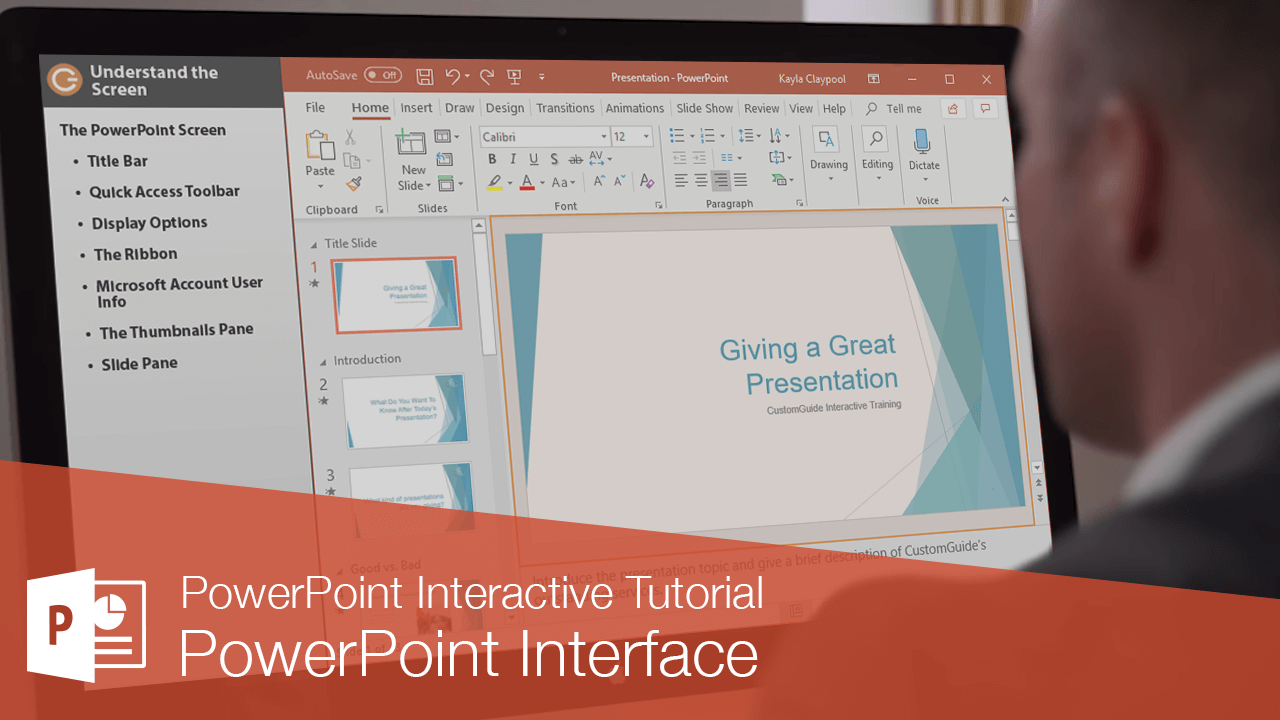 There is a lot going on with the PowerPoint program screen, so this lesson will help you become more familiar with it.
Review the labeled items in the images below, then refer to the corresponding tables to see what everything does.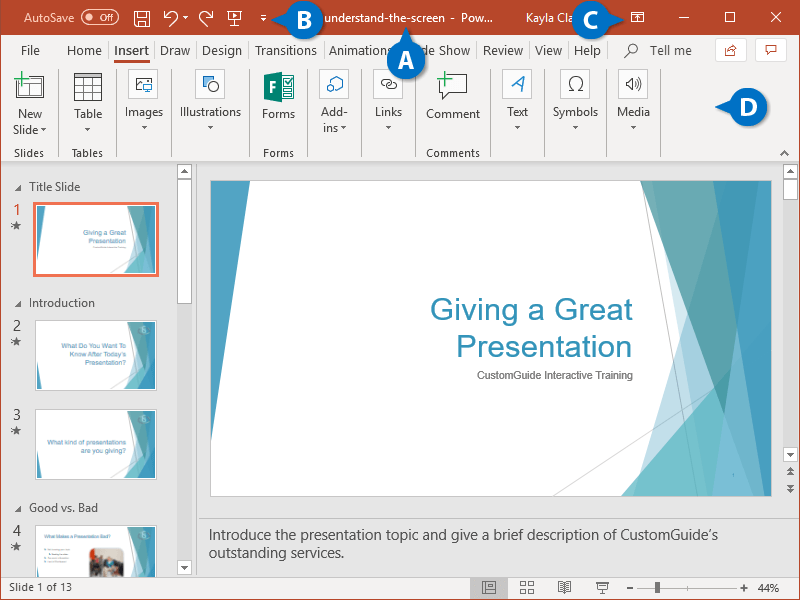 | | | | |
| --- | --- | --- | --- |
| A | Title Bar: Displays the name of the current file. | C | Display Options: Here you can change how much of the ribbon is displayed, minimize, maximize or restore the screen, or close PowerPoint altogether. |
| B | Quick Access Toolbar: This is a fast way to access some of the most used features. | D | Ribbon: This is where you'll find all the options you need to create a presentation. The options are grouped into tabs. |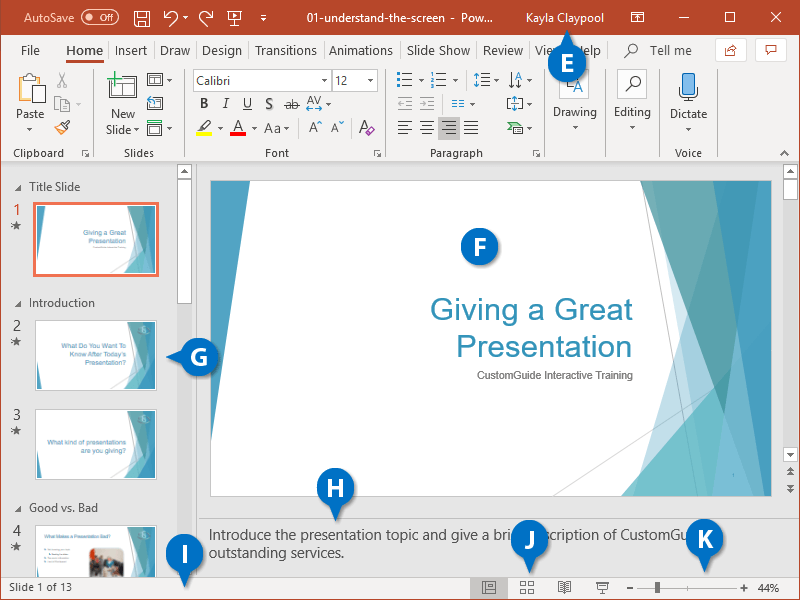 | | | | |
| --- | --- | --- | --- |
| E | Microsoft Account User Info: Shows current user information. Click to view account options. | I | Status Bar: Displays information about the presentation, such as slide numbers and buttons to view notes or comments. |
| F | Slide Pane: Shows a large view of the selected slide. This is where edits are made and objects are selected. | J | View Shortcuts: Quickly switches between the available View options. |
| G | Thumbnails Pane: Shows thumbnails of all the slides, numbered in the order they'll appear. | K | Zoom Slider: Zooms in or out of a slide by simply clicking and dragging. Or use the + or – buttons to zoom. |
| H | Notes Pane: Holds notes for the presenter to read while presenting. | | |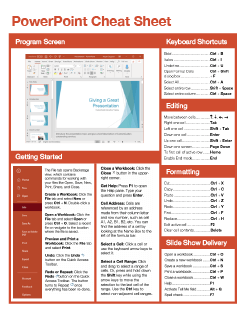 FREE Quick Reference
Click to Download
Free to distribute with our compliments; we hope you will consider our paid training.