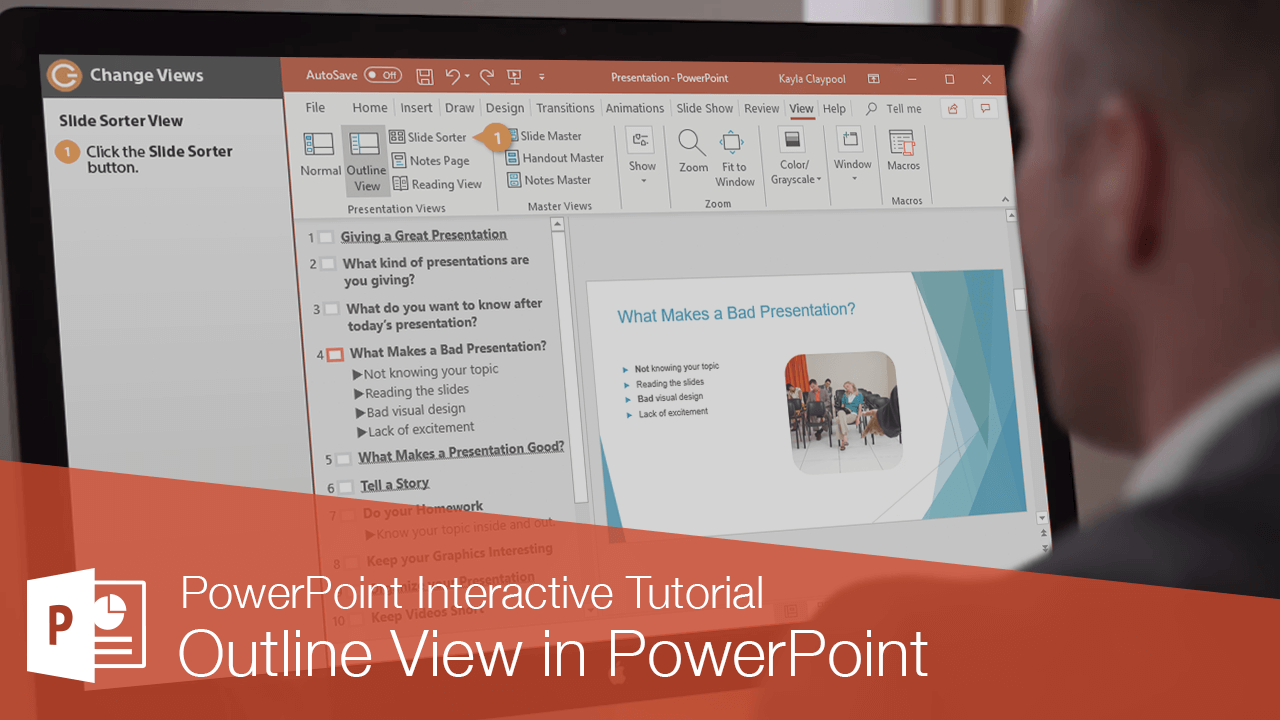 There are several ways to change how a presentation's contents are displayed on the screen using the view presets. You can also zoom in or out to see more details of the slide.
Click the View tab.
Select a view from the Presentation Views group.

Normal: Displays the full slide, the thumbnails, and the ribbon.
Outline View: Displays an outline of the presentation's contents at the left. It makes it easy to focus on your text without graphics.
Slide Sorter: Gives you an at-a-glance view of all your slides, which is convenient for rearranging them. Click and drag the slides to reorder them.
Notes Page: Shows how the presentation will look when printed with notes. Each page will have one slide and its speaker notes, which can be formatted in this view.
Reading View: This is a full-screen view. Use it if you want to scan the presentation content without making any edits.
You can quickly access the Normal, Slide Sorter, Reading, and Slide Show views from the status bar.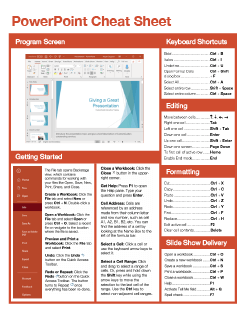 FREE Quick Reference
Click to Download
Free to distribute with our compliments; we hope you will consider our paid training.