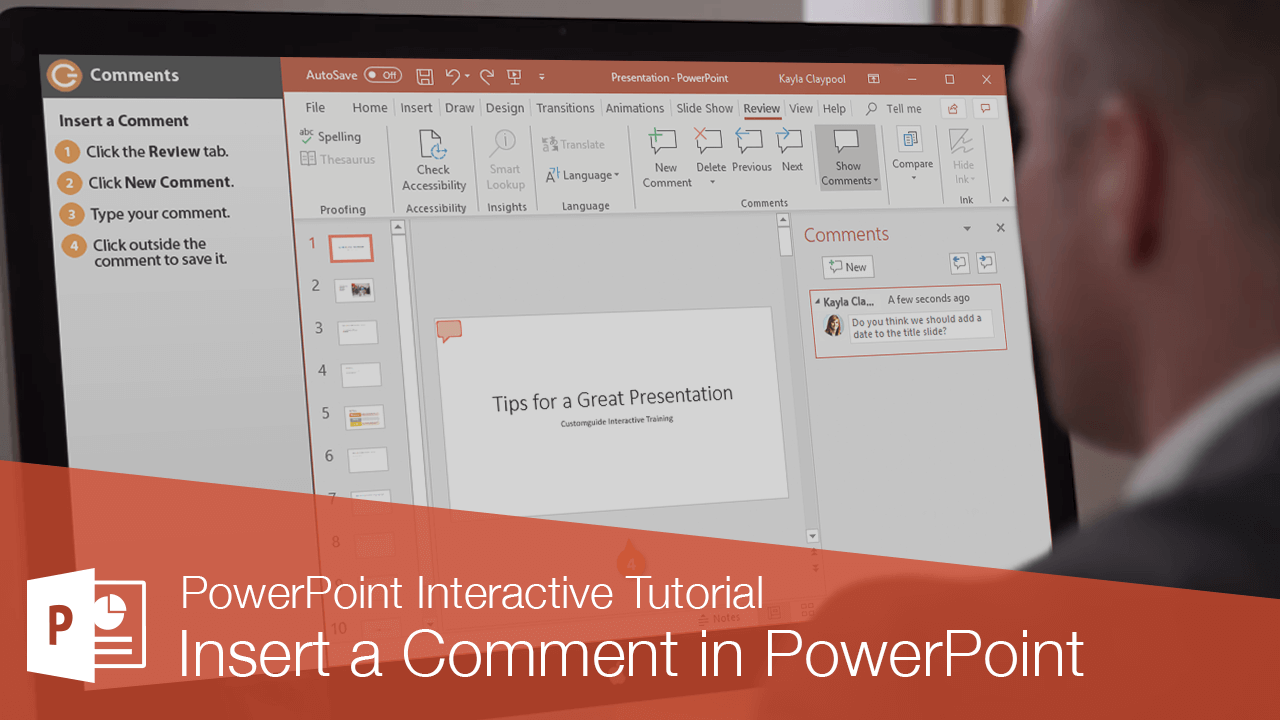 Adding a comment to a presentation is like attaching a sticky note to it. You can use PowerPoint's comments feature to add suggestions, notes, or reminders to your presentations.
Click where you want to attach your comment.
Click the Review tab.
Click New Comment.

The Comments pane appears at the right with a new empty comment ready for you to type in.
Type your comment.
Click outside the comment to save it.
To edit a comment, simply click in the comment balloon and edit the text.
To jump between comments, use the Next and Previous buttons in the Comments group on the ribbon or in the Comments pane.
In addition to making your own comments, you can have a conversation by replying to comments made by other people.
Click in the Reply field for the comment you are replying to.
Type your response.
Click outside the reply to save it.
If you no longer need a comment, delete it from the presentation.
Navigate to a slide with a comment to delete.
Select a comment.
Click the Delete button.
Click the Close button on the Comments pane.
To delete all comments, click the Delete button list arrow on the Review tab and select Delete All Comments and Ink in This Presentation.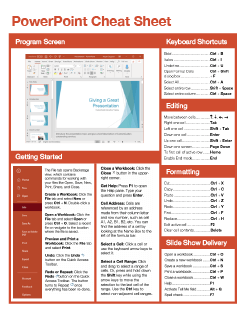 FREE Quick Reference
Click to Download
Free to distribute with our compliments; we hope you will consider our paid training.