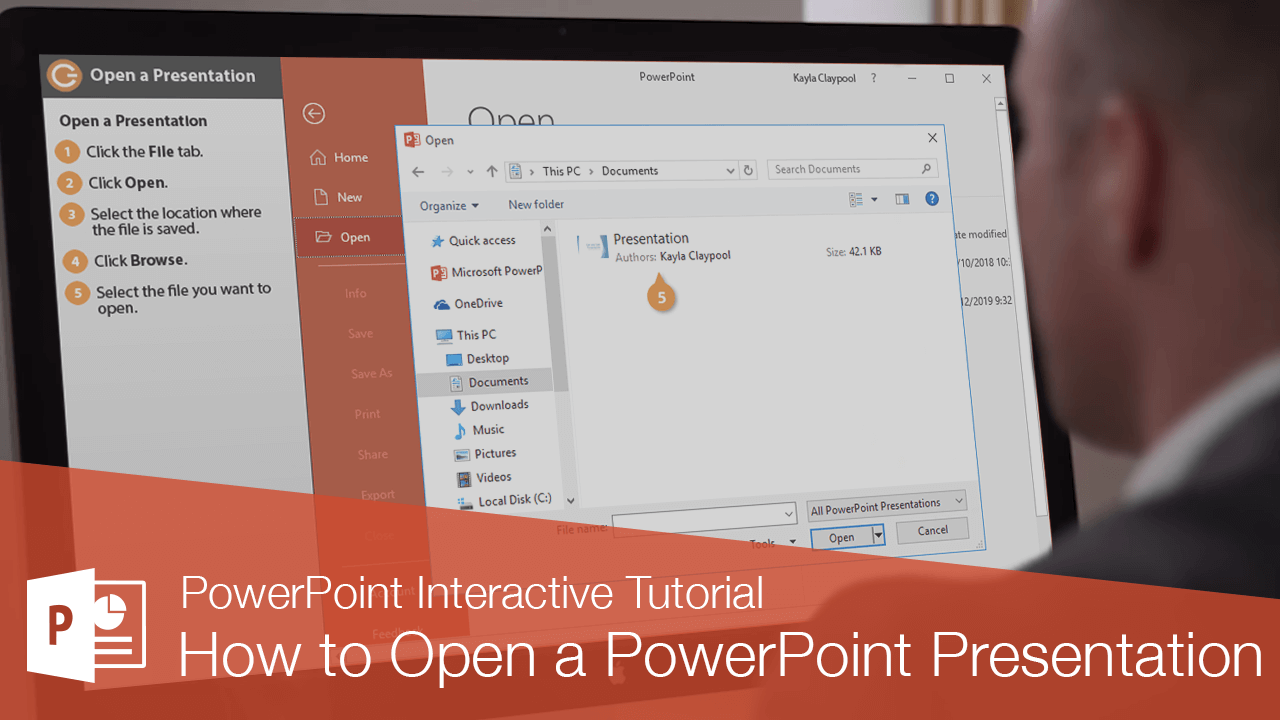 Before you can work on a presentation that you or someone else has previously created and saved, you need to open it. You can locate a presentation on your computer and simply double-click to open it, or you can open a presentation from within PowerPoint.
Click the File tab.

Click Open.

Press Ctrl + O.

The Open screen appears and gives you a few ways to find a presentation to open.

Select the location where the file is saved.

Recent displays a list of presentations that you've recently opened.
Shared with Me displays files others have shared with you on OneDrive or SharePoint Online.
OneDrive and/or SharePoint let you browse through your files stored on these cloud services, if you have them.
This PC lets you browse through your Documents folder for files to open.
Browse opens a dialog box, where you can browse through your computer's folders, drives, and network shares.

Locate and double-click the file you want to open.
The presentation opens in PowerPoint and you can begin making edits.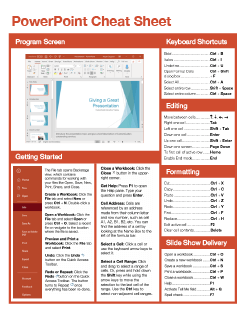 FREE Quick Reference
Click to Download
Free to distribute with our compliments; we hope you will consider our paid training.