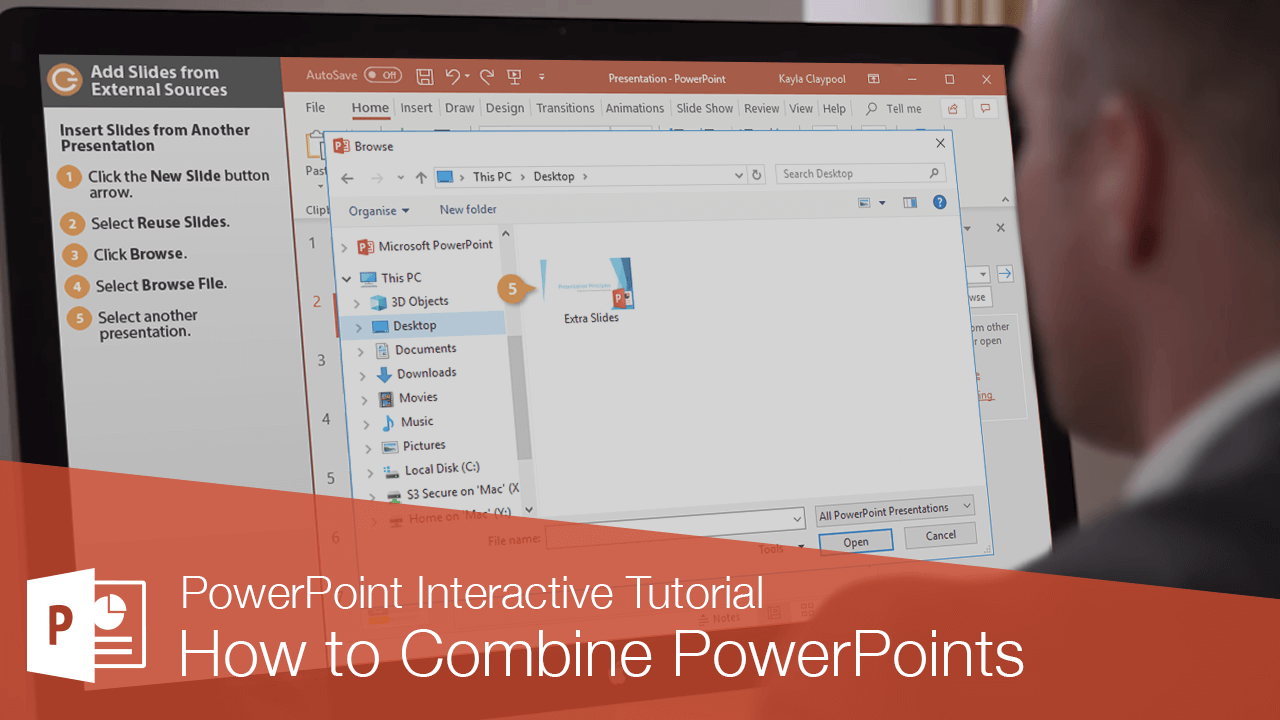 When making a presentation, you don't need to create slides from scratch. You can insert slides from other sources to save some time.
You can create a presentation from an outline, saved as a Word document.
Click the New Slide list arrow.
Select Slides from Outline.

Select a document containing an outline.
Click Insert.
A slide is inserted for every top level in the outline automatically.
If you have slides in an existing presentation that you want to add, PowerPoint allows you to import them directly into an open presentation.
Click the New Slide list arrow.
Select Reuse Slides.
Click Browse.

A file browser window opens, where you can browse for the PowerPoint presentation that contains the slides you want to use.

Select another presentation.
Click Open.

The Reuse Slides pane opens, displaying the slides in the selected presentation.

Select where you want to insert the slide.
Click the slide you want to insert in the Reuse Slides pane.

The selected slide is added to the presentation. Notice that the content of the slide is copied over, but the theme—including the colors, background, and font—is not.

Close the Reuse Slides Pane.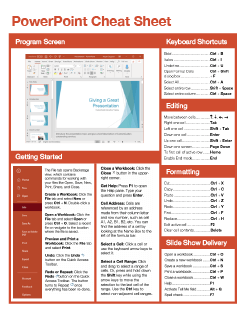 FREE Quick Reference
Click to Download
Free to distribute with our compliments; we hope you will consider our paid training.