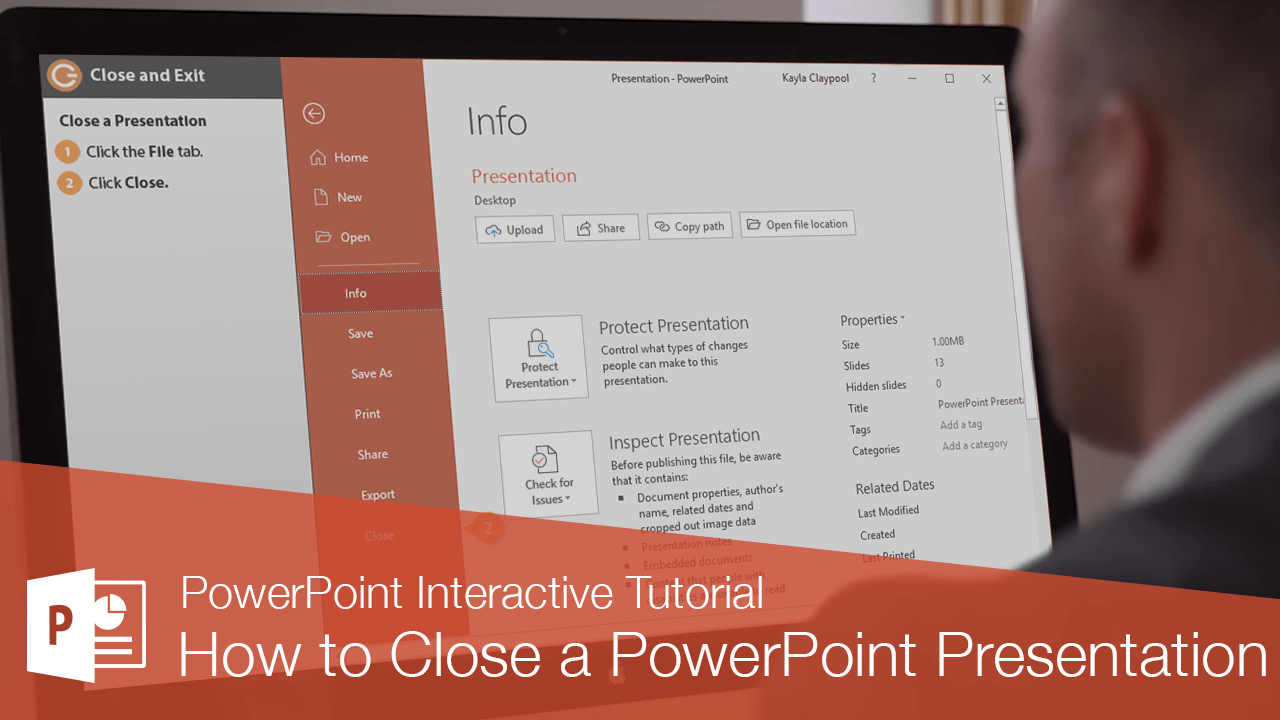 When you're done working with a file, it's a good idea to close it so you don't bog down your computer with unused programs.
Each presentation window must be closed individually. If you only have one file open, you can close it and keep PowerPoint.
Click the File Tab.

Click Close.

If you have not saved the presentation since making changes, a dialog box will appear asking if you want to save changes to the presentation. Click Save if you wish to save your changes; click Don't Save if you do not want to save your changes; click Cancel if you do not want to close the presentation.
The file is closed but PowerPoint is still running. You can still browse for a file to open, create a new presentation, and access PowerPoint's options.
If you click the Close button on the title bar when you have only one PowerPoint presentation open, the presentation will close and you will exit the PowerPoint program.
Click the Close button.
PowerPoint quits and the window closes.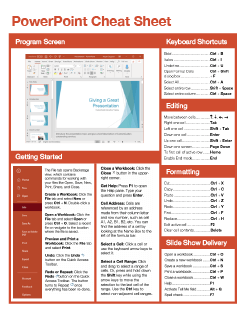 FREE Quick Reference
Click to Download
Free to distribute with our compliments; we hope you will consider our paid training.