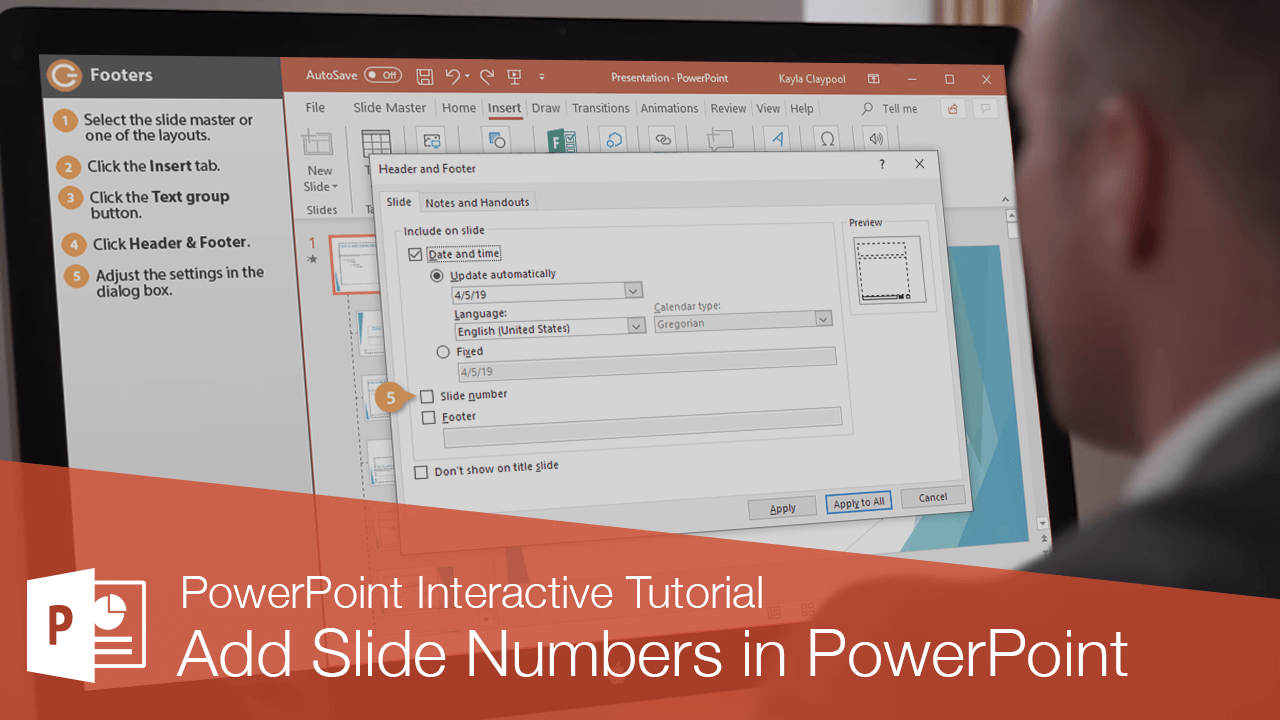 If you want the same information to show up at the bottom of every slide, insert a footer. You can insert one on each individual slide or add it to the slide master, so it appears the same on every slide in the presentation.
From Slide Master view, select the slide master or one of the layouts.

To insert a footer to a slide in Normal view, just select the slide that you want to add it to.

Click the Insert tab.
Expand the Text group.
Click Header & Footer.

Adjust the settings in the dialog box.

To prevent the footer from showing on the title slide, check the Don't show on title slide check box.

Click Apply or Apply to All.

If you opened the dialog box from Normal view, selecting Apply to All will insert the footer on all the slides in the presentation.

Click and drag the footer elements to the desired location.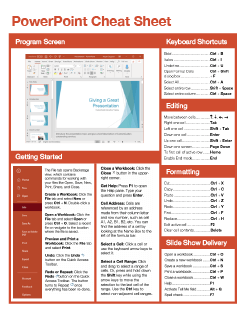 FREE Quick Reference
Click to Download
Free to distribute with our compliments; we hope you will consider our paid training.