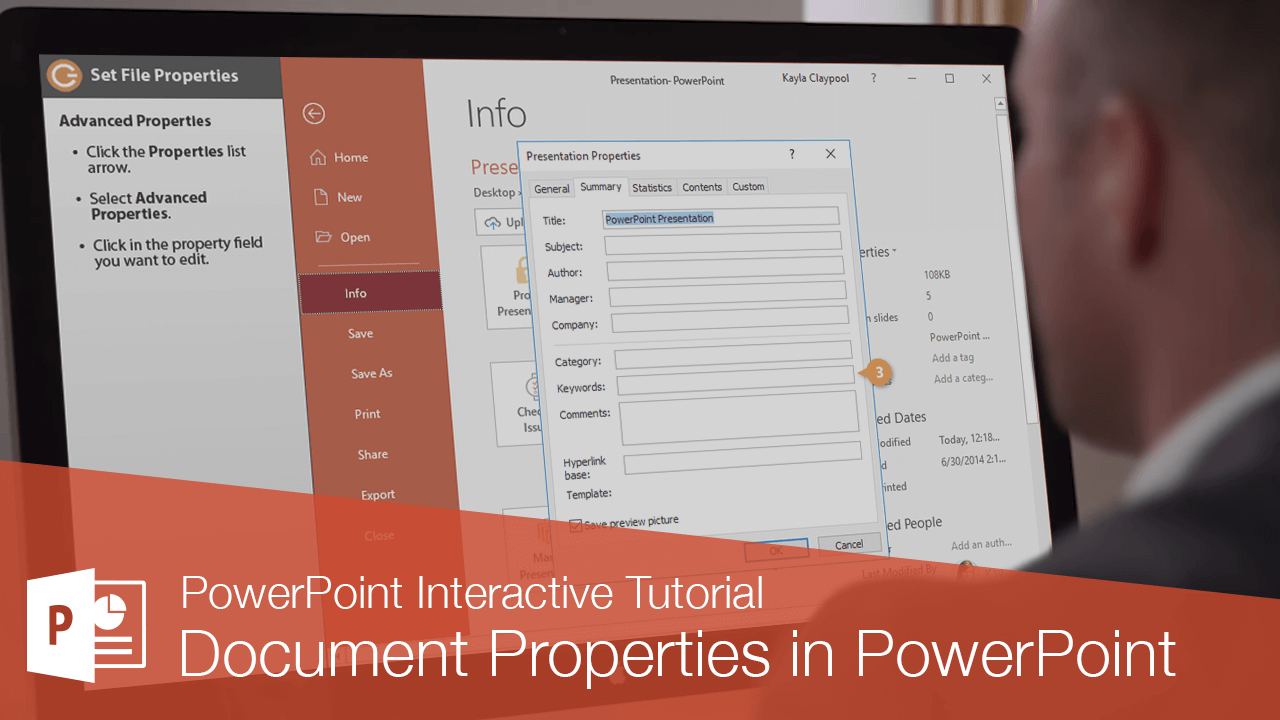 File properties are bits of information that describe and identify a presentation, such as a title, author name, or tags.

To the right of the Info section, you can see the properties of the presentation. Some of the properties are updated automatically, like the file size and the created and modified dates, but you must update others manually.
Click in the property field you want to edit.
Enter the necessary information.
Adding an Author is another property that's helpful to edit so you know who owns the file.
Click in the Author field.
Click the Search the address book button.

Select an author from the global address list.
Click To.
Click OK.
There are also some advanced properties you can edit that don't show up on the Info page.
Click the Properties list arrow.
Select Advanced Properties.

Click in the field you want to edit.
Enter the property information.
Click OK.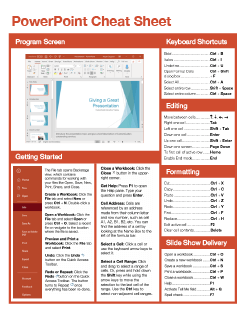 FREE Quick Reference
Click to Download
Free to distribute with our compliments; we hope you will consider our paid training.