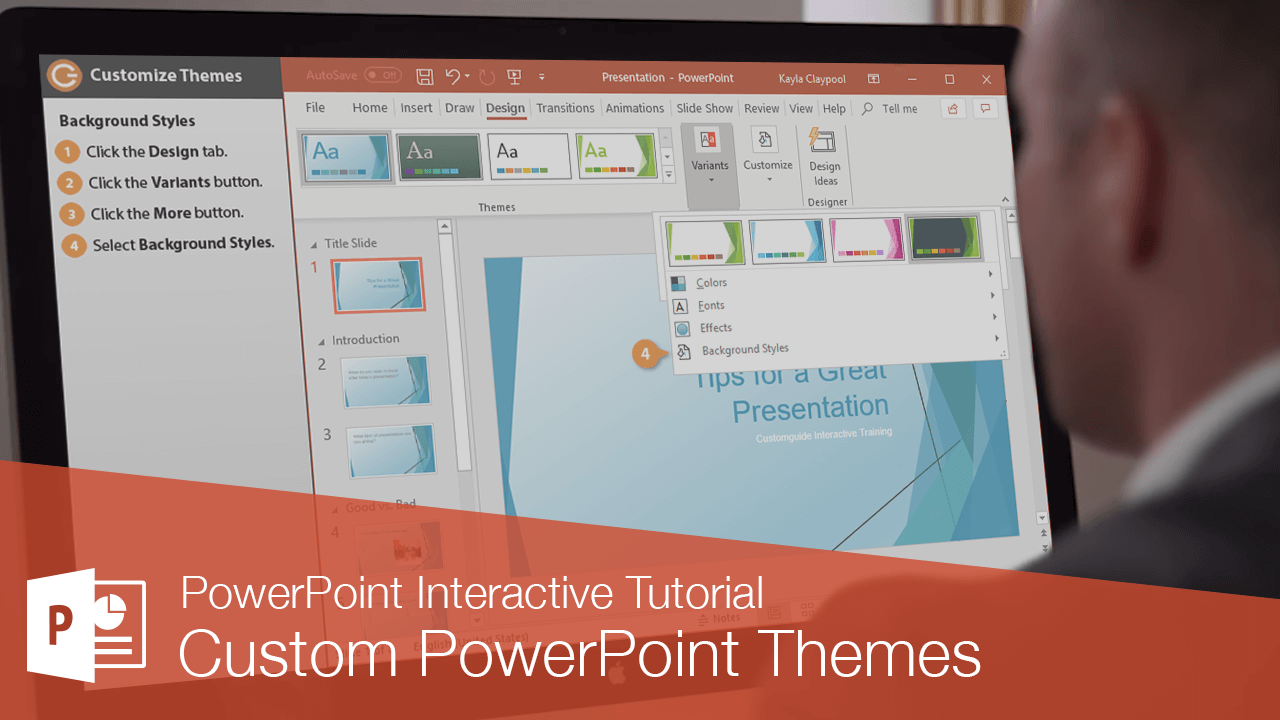 If you don't like the default themes PowerPoint has available, you can create your own theme by saving any combination of theme colors, theme fonts, theme effects, and background styles.
It's helpful to start with a theme you like that's close to what you're looking for and then modify the theme elements to better suit your needs.
With a theme applied, click the Design tab on the ribbon.
If necessary, expand the Variants group.
Click the Variants gallery More button.

Modify any of the customizable theme elements:

Colors: A set of eight coordinated colors used in formatting text and objects in the presentation.
Fonts: A set of coordinated heading and body font types.
Effects: A set of coordinated formatting properties for shapes and objects in the presentation.
Background Styles: Select from a solid or gradient color, or create a background using patterns or graphics.
Once you've modified a theme, it's easy to save it for future use.
Click the Design tab on the ribbon.
Click the Themes gallery More button.
Select Save Current Theme.

Enter a name for the theme and click Save.
Now when you open the Themes gallery, your custom theme will be listed alongside the rest of the Office themes. Any custom themes you save are available in all Office programs.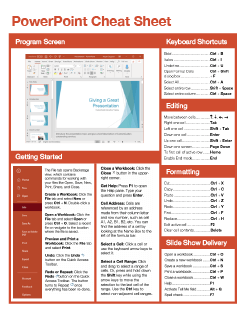 FREE Quick Reference
Click to Download
Free to distribute with our compliments; we hope you will consider our paid training.