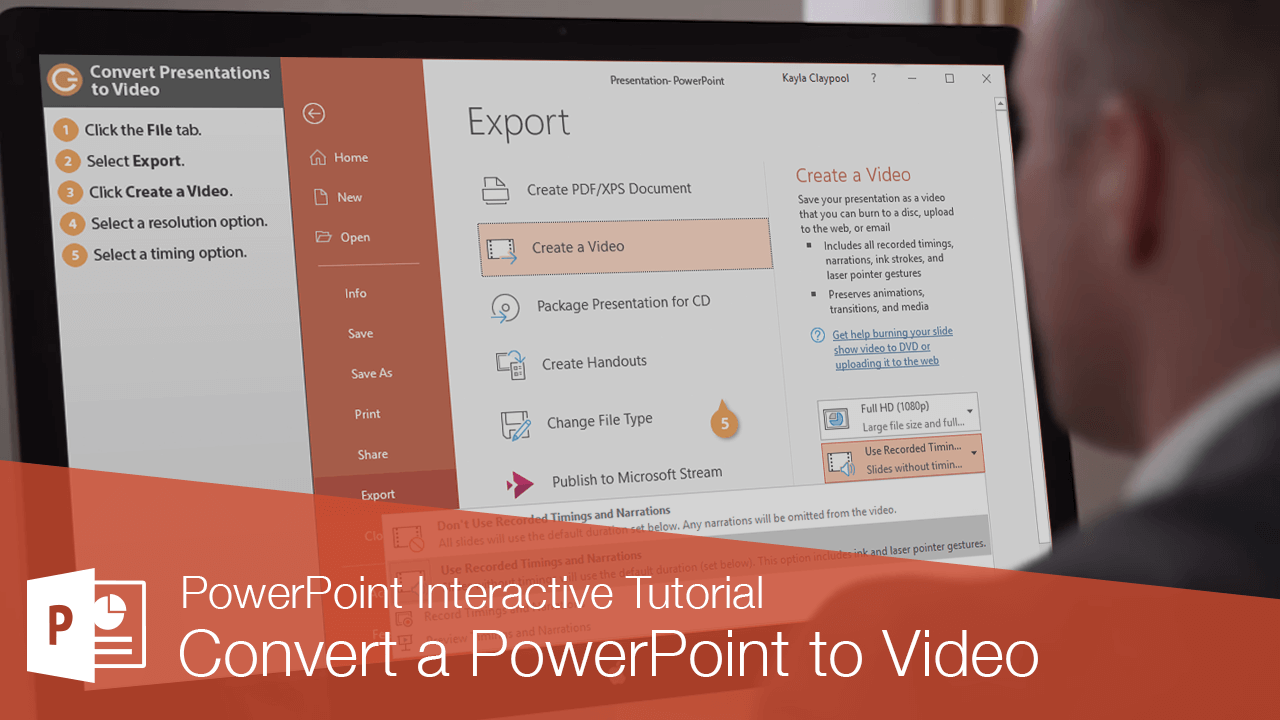 If you don't want to worry about whether someone has the righvt software to view your presentation, you can save it as a video. A video can be distributed by publishing it on the web or sending it in an email. This works particularly well for an audience that lacks PowerPoint, is off-site, or cannot attend live presentations.
Click the File tab.

Select Export.
Click Create a Video.
Select a resolution setting:

Full HD: Saves a full high-quality video with a large file size.
HD: Saves a moderate quality video with a medium file size.
Standard: Saves a low-quality video with a small file size.

Select a timing setting:

Don't Use Recorded Timings and Narrations: All slides will use the default duration set below the menu.
Use Recorded Timings and Narrations: Slides will use the durations set when recording the slide show.

Click Create Video.

Type a file name and select a file type.
Click Save.
The dialog box closes and the video is saved.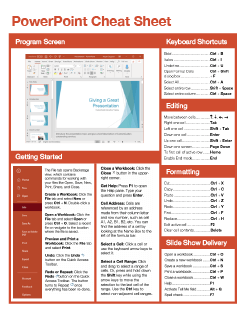 FREE Quick Reference
Click to Download
Free to distribute with our compliments; we hope you will consider our paid training.