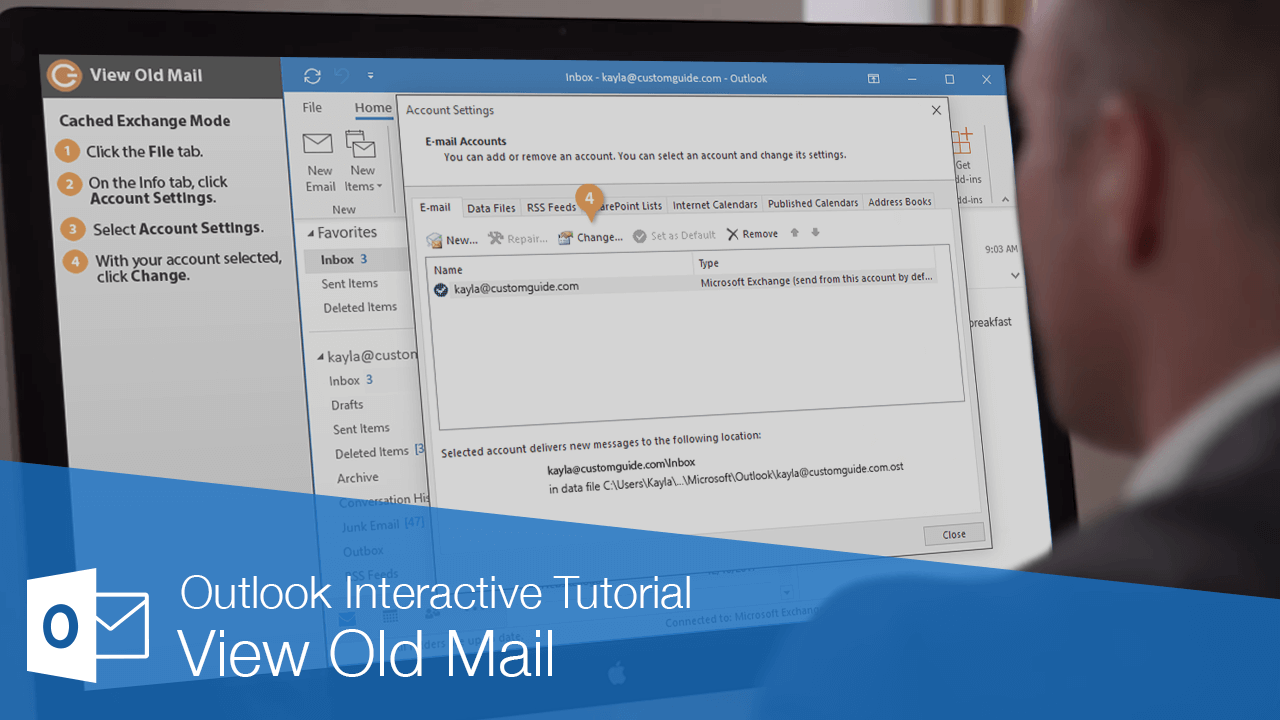 Outlook doesn't automatically store all your email on your computer. If you're trying to view an old email and find that you can't see messages older than a certain point, you may need to tell Outlook to download them.
Over time, Outlook may remove old email messages from your computer to save space, but those emails will usually stay on the server. As you scroll down through your inbox, you'll eventually reach the end of what's stored locally.
Click the Click here to view more on Microsoft Exchange link.
Outlook downloads additional messages from the server, so you can continue scrolling through your inbox.
If you frequently need to see older emails, or if Outlook is taking up too much room on your computer, you can change the amount of mail stored on your computer.
Click the File tab.

Click the Account Settings button on the Info tab.
Select Account Settings.

Your account settings dialog box appears.

With your account selected, click Change.

Make sure that Use Cached Exchange Mode is checked.

Cached Exchange Mode will store a version of your inbox on your computer. Disabling it will store your email on the server only, which will save disk space but take longer to load messages.

Use the slider to indicate how much to cache offline.

Storing less mail offline will save disk space but will require you to download older messages every time you go back to read them.

Click Next.

A message appears, telling you that Outlook needs to restart before these changes will take effect.

Click Done.
Now, the next time you restart Outlook, the specified range of email will be stored offline.