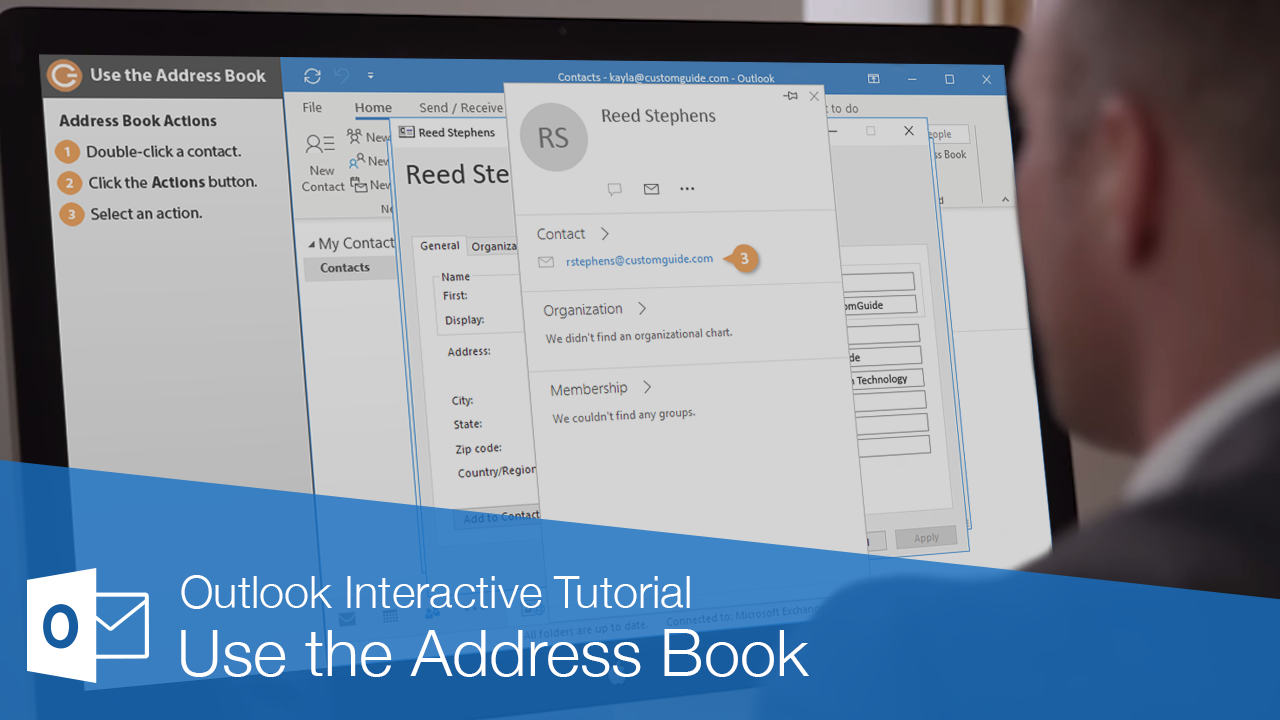 Whether you're in Mail, Calendar, People, or Tasks view, the Address Book is where you can access all of your contact sources. Most people work with the Global Address List that is tied to their organization's email server and the Outlook Address Book that is tied to their personal account.
Click the Address Book button on the Home tab of the ribbon.

The Address Book window displays one group of contacts at a time. To view another, click the Address Book list arrow in the upper-right corner and select a different contact source.
You can communicate with your contacts directly from the Address Book.
Double-click a contact from the Address Book.

The contact information, which was saved on the server, is displayed.

Click Actions.

A small contact card appears, with links to communicate with the contact. From here, you can start composing a new email to this contact, or click the View More Options button to access a list of additional actions.

Select an action from the available options.
Outlook performs the action that you specified.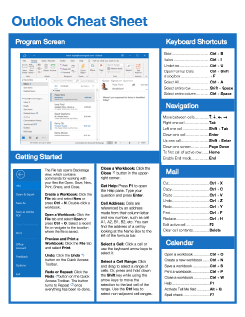 FREE Quick Reference
Click to Download
Free to distribute with our compliments; we hope you will consider our paid training.