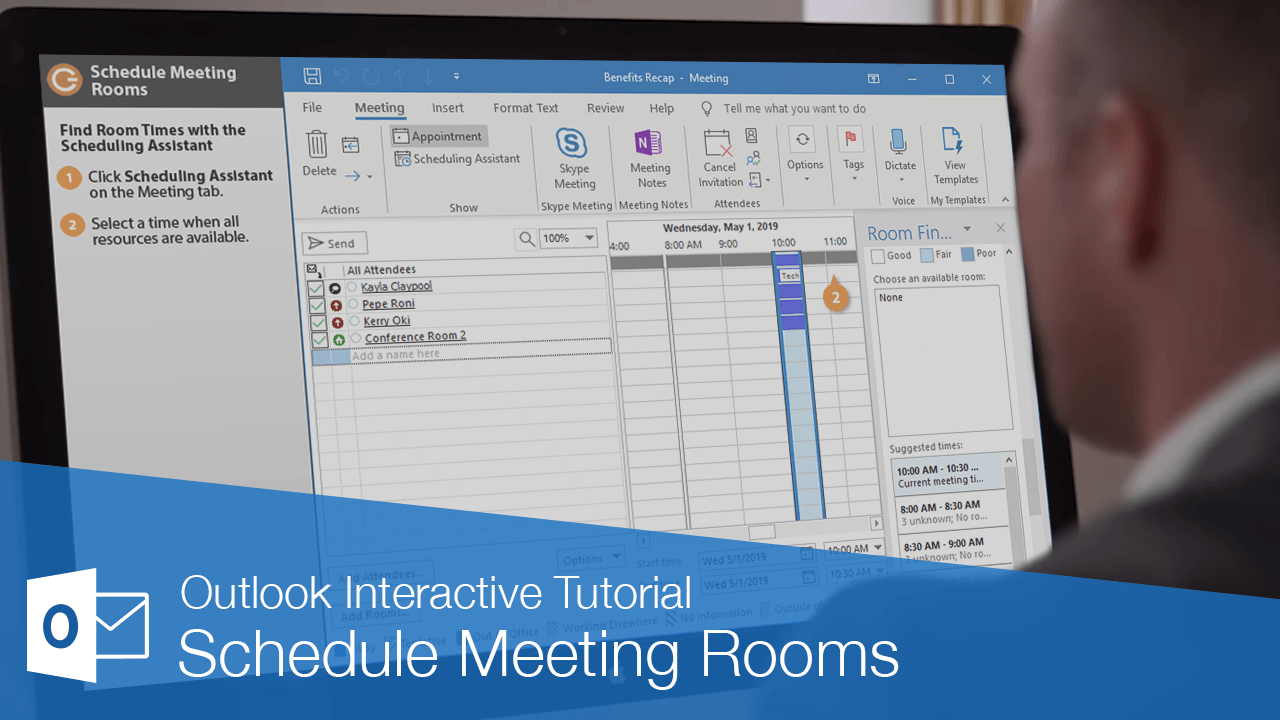 When you're scheduling a meeting, you'll want to be sure you have a meeting space available. You can view which rooms or other shared resources are available for your meeting and reserve them right from your Calendar. Rooms and other resources are created by your Exchange server administrator.
Adding a room to a meeting is just as easy as inviting people.
While creating a new Meeting request, click the Rooms button.

The Select Rooms dialog box appears, where you can schedule a meeting room.

If no rooms appear, your administrator hasn't created any.

Select a meeting room.
Click the Rooms button.

The selected room is added to the Rooms field.

Click OK.
The room is added to the meeting.
You can use the Room Finder to check a room's availability for a specific time.
After adding a room to a meeting request, check the Room Finder pane for availability.

If you look at the Room Finder pane, and it says "none" under the Choose an available room heading, it will suggest some other times when a room is available.

If the Room Finder does not appear automatically after adding a room to a meeting, you can open it by clicking the Room Finder button in the Options group of the Meeting tab.

Select a time from the Suggested times list.
The meeting time is moved to the available time slot.
Alternatively, you can use the Scheduling Assistant, which also displays the availability of invitees, to find available room times for your meeting.
After adding a room to a meeting request, click Scheduling Assistant on the Home tab.

The window changes to show the availability of the meeting's invitees and resources.

Any block of time that an invitee or resource is busy will be marked on the timeline, and the currently scheduled time will appear as a blue column.

Click a time when all resources and invitees are available.
The new time is selected on the timeline.
You can click and drag the borders of the blue column to adjust the duration of the meeting.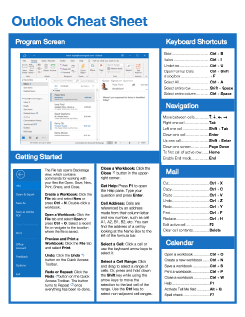 FREE Quick Reference
Click to Download
Free to distribute with our compliments; we hope you will consider our paid training.