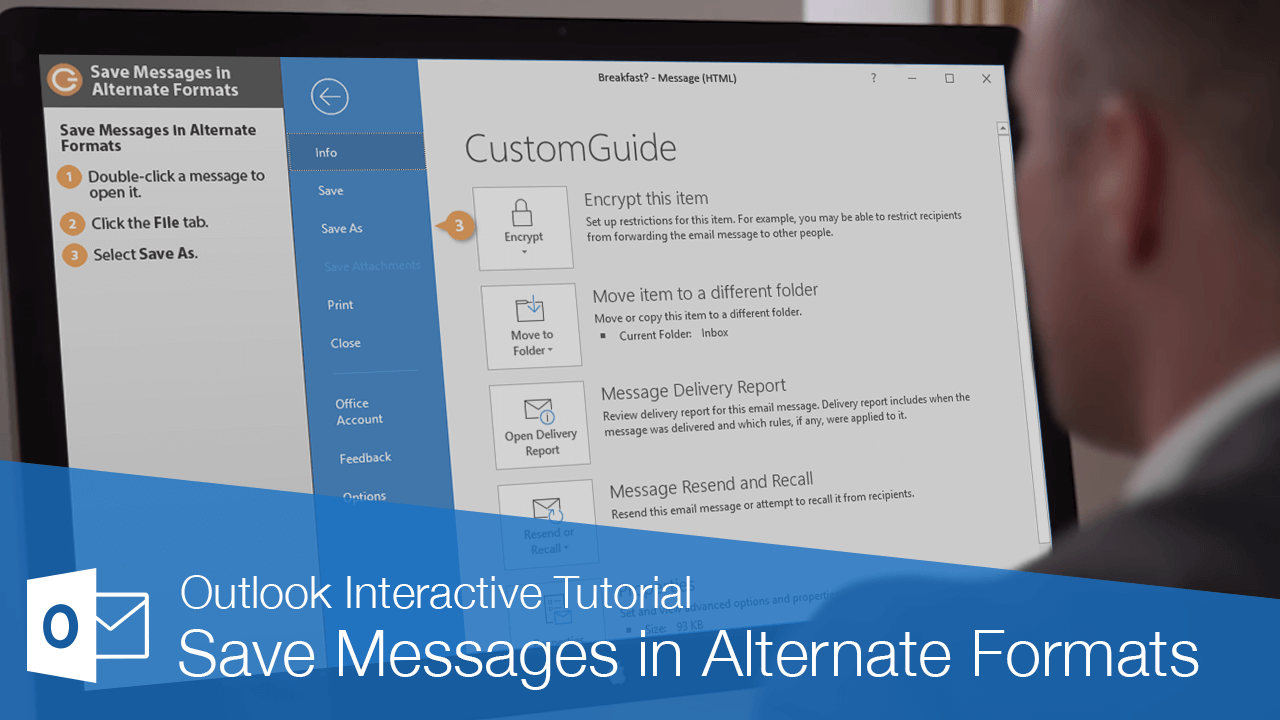 You can save your messages in different formats if you want to keep record of them outside of Outlook.
Double-click a message to open it.

The message opens in its own window.

Click the File tab.

Select Save As.

The Save As dialog box appears.

Select a location where you want to save the email.
Enter a name for the file.

The file name will automatically be the same as the email subject, but you can change it if you'd like.

Click the Save as type list arrow.

The Save as list menu displays a few file types.

You can save an email as an Outlook message format (*.msg), an Outlook template (*.oft), a plain text file (*.txt), an HTML file (*.html), or an MHT web archive file (*.mht).

Select a file type.
Click Save.
You can now delete the message from your inbox, but still have the information saved in another location.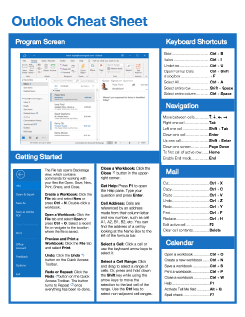 FREE Quick Reference
Click to Download
Free to distribute with our compliments; we hope you will consider our paid training.