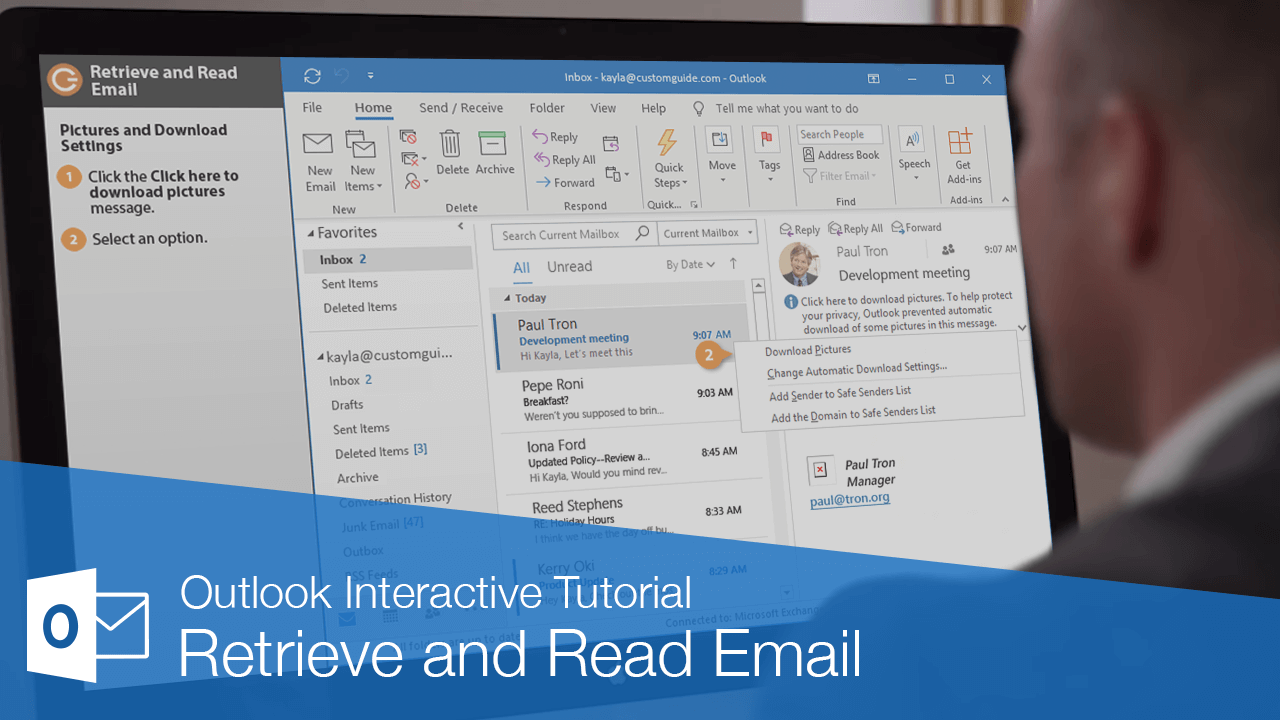 Reading email is almost self-explanatory; simply select the email you want to view, and it will appear in the Reading Pane.
The Reading Pane displays the contents of the selected email.
Click an email from the list.
The email appears in the Reading Pane.
You can use the buttons right above the email to Reply, Reply All, or Forward the message.
If you prefer, you can open the email in its own window.
Double-click an email.

The email appears in its own window.

The basic commands used to manage email, like Reply, Forward, and Delete, appear on the Message tab of the ribbon.

Click the Close button to close the window when you're finished.

The email window closes.
If there are pictures or graphics in an email, they may not appear until you download them. This is a slight security precaution. Any images you download and view can be tracked by the email sender.
When prompted at the top of an email, click the Click here to download pictures message.
Select an option.

Download Pictures: See the pictures in this email only.
Change Automatic Download Settings: Jump to the Automatic Download Settings to change how Outlook automatically downloads pictures.
Add this Sender to the Safe Senders List: Pictures in emails from this sender will always be downloaded.
Add this Domain to the Safe Senders List: Pictures from this domain will always be downloaded.
As you browse through your inbox, you'll notice that unread mail appears in bold along with a blue indicator bar on the left. Outlook automatically marks messages as read and removes the blue unread indicator bar as they're opened.
You can also toggle messages as read or unread manually.
Select a message in the list.
Click the Unread/Read button on the Home tab of the ribbon.

The message read/unread status is toggled.
You can also hover over a read message and click the unread indicator bar area, or right-click the message and select Mark as Unread.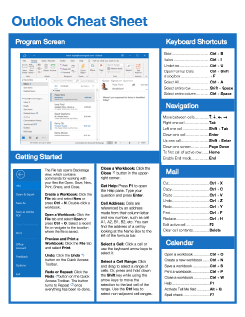 FREE Quick Reference
Click to Download
Free to distribute with our compliments; we hope you will consider our paid training.