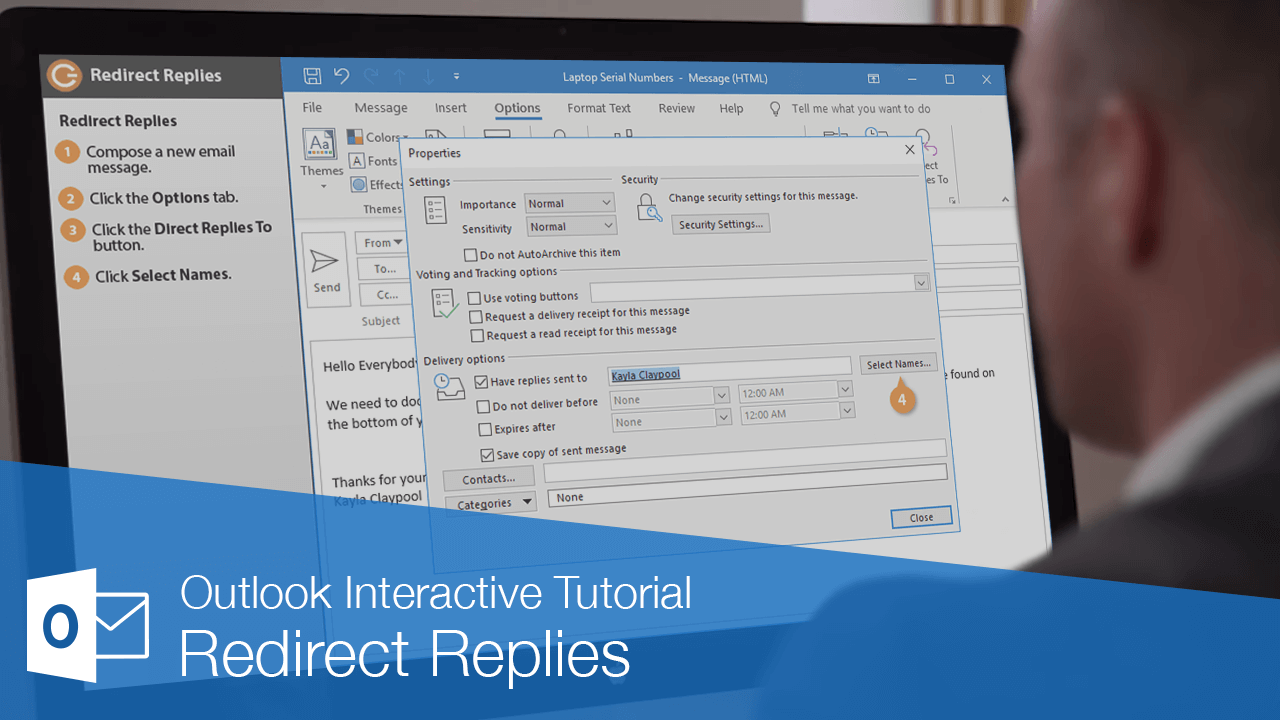 If you have an email to send out, but you want the replies to go to someone else, you can have Outlook automatically redirect them.
While composing a new email, click the Options tab.
Click the Direct Replies To button.

The Properties dialog box appears, with the delivery options set to direct replies to this email.

Click Select Names.

The Have Replies Sent to Contacts dialog box opens. Notice that your name will appear in this field, sending replies to you in addition to whomever you select.

If you want the replies to this email to only go to another recipient, delete your name from this field.

Select a contact to whom you want to direct replies.
Click the Reply To button.
Click OK.

The delivery options are updated to direct replies to the specified contact.

Click Close.

The email is now ready to send.

Click Send.
Now, when the recipient replies to the message, their response will be redirected to the contact you specified.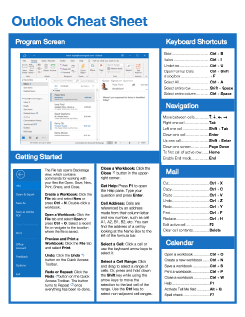 FREE Quick Reference
Click to Download
Free to distribute with our compliments; we hope you will consider our paid training.