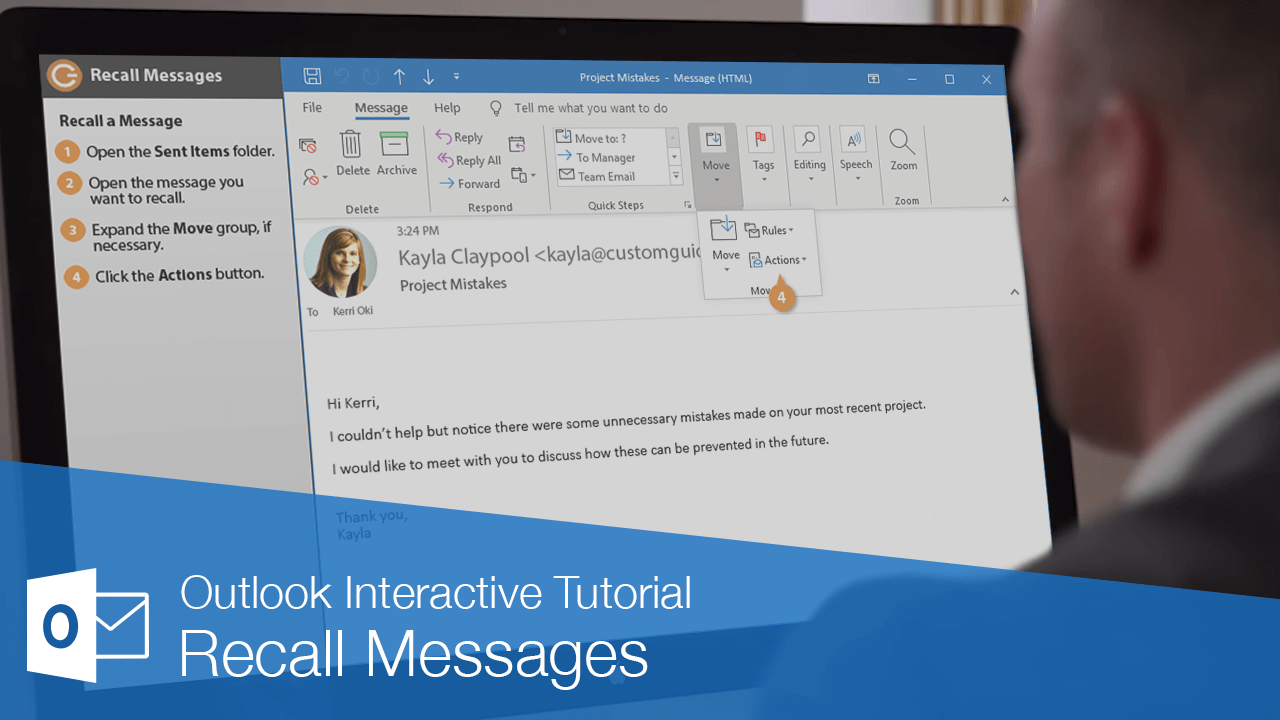 If you send a message and later decide you don't want the recipient to get it, you can try to recall it, or take it back. If you and the recipient are using Exchange accounts, and the message hasn't been read yet, you may be able to recall it and remove it from the other person's inbox.
Click the Sent Items folder in the Folder Pane.
Open the message you want to recall.

Expand the Move group, if necessary.
Click the Actions button.
Select Recall This Message.

A dialog box opens, letting you choose how to recall the message.

Select a recall option.

You can select Delete unread copies of this message to delete the message from the other user's inbox.

You can also replace the message with a different one by selecting the Delete unread copies and replace with a new message option.

Click OK.
Close the message.
If the recipient hasn't read the message yet, it will be recalled. Whether or not the recall is successful, you'll receive a verification email message, letting you know if it worked.
Now you may have to wait a few minutes to see if the recall worked. Either way, you'll get a verification email.
Open the Inbox.
Look for a success or failure message.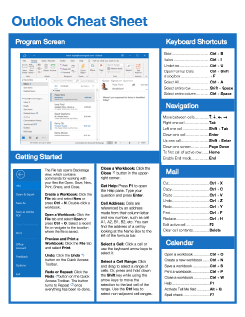 FREE Quick Reference
Click to Download
Free to distribute with our compliments; we hope you will consider our paid training.