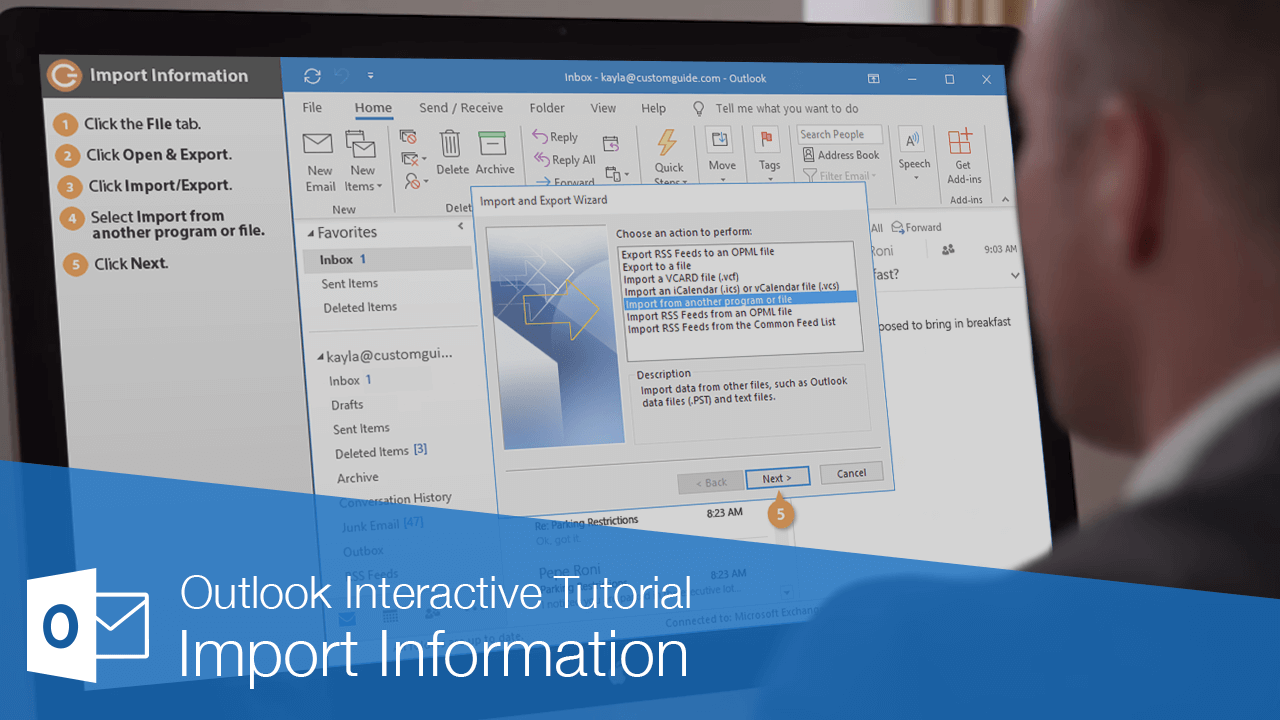 If you have Outlook data saved in a file on your computer, it is simple to import it back into Outlook. For example, if you want to import contacts from another program, importing the file is the easiest way to do it.
Click the File tab.

Click Open & Export.
Click Import/Export.

The Import and Export Wizard appears.

Select Import from another program or file and click Next.

Select a file type to import and click Next.

You can import an Outlook Data File created in Outlook or a Comma Separated Values file created in another program.

Click the Browse button and select a file to import.
Select how you would like to deal with duplicate items.

You can replace duplicate items with the item being imported, allow duplicate items to be created, or skip importing items that would create duplicates.

Click Next.

Select a folder from the archive file to import.

You can import an entire archive file, or you can choose only a single folder from it.

If you don't want to import the entire archive or folder, click the Filter button to add a filter so that only items that meet the filter criteria are imported.

Click Finish.
The file's contents are added to your inbox.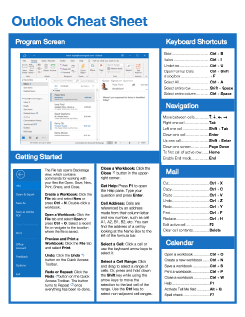 FREE Quick Reference
Click to Download
Free to distribute with our compliments; we hope you will consider our paid training.