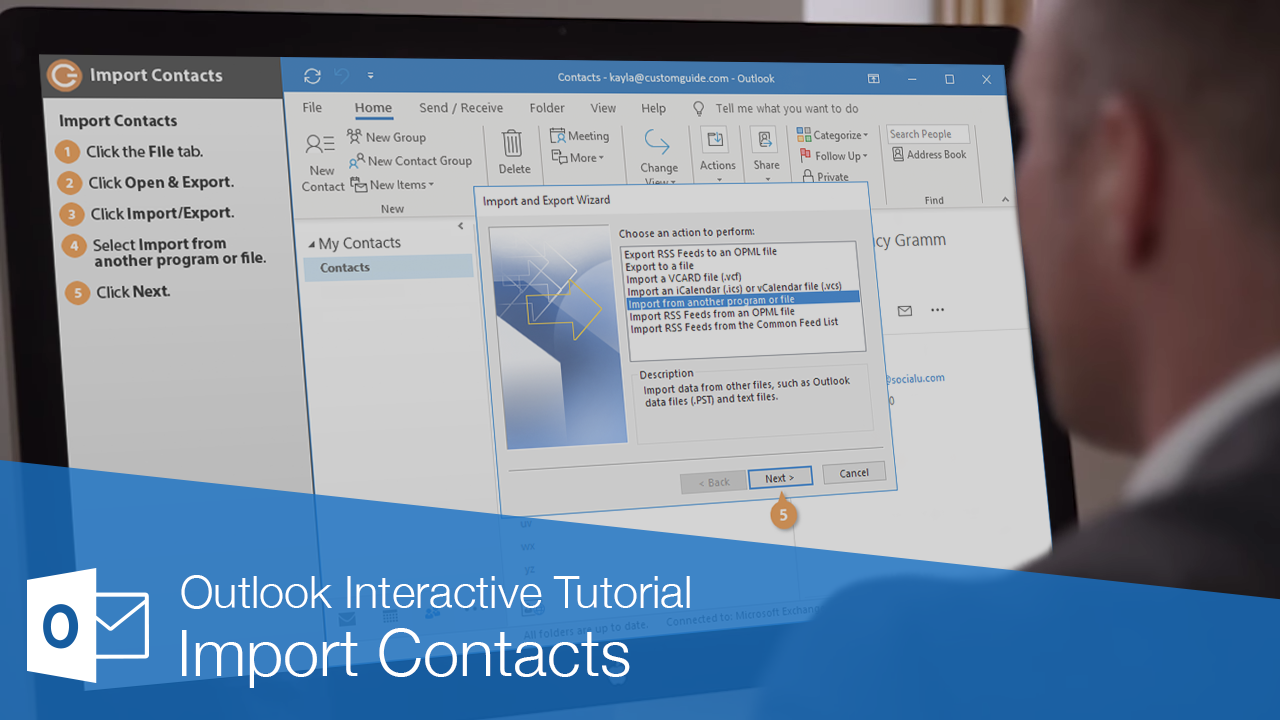 If you already have a contact list created outside of Outlook, such as an Excel file, you can import it into Outlook instead of reentering information.
Click the File tab.

Outlook appears in Backstage view.

Select Open & Export.
Click Import/Export.

The Import and Export Wizard appears.

Select Import from Another Program or File.
Click Next.

The Import A File dialog box appears.

Select Comma Separated Values.

If you're importing from Excel, or another database, you'll need to save the file as a CSV, meaning the values are separated by commas.

Click Next.

Click Browse, select the file, and click OK.

If you haven't added any contacts to Outlook yet, don't worry about duplicates. But if you know you have duplicates, you'll want to select the "Do not import duplicate items" option.

Click Next.
With Contacts selected as the destination folder, click Next.

If your CSV file has a lot of fields and you want to make sure they map to the correct Outlook fields, click Map Custom Fields.

Click Finish.

Outlook begins importing the contacts from the selected file. This process may take a moment, but once it completes, the contacts will appear alongside your existing contacts.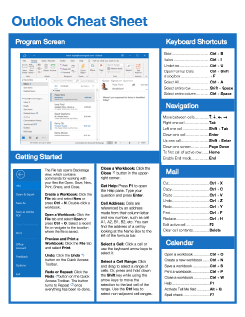 FREE Quick Reference
Click to Download
Free to distribute with our compliments; we hope you will consider our paid training.