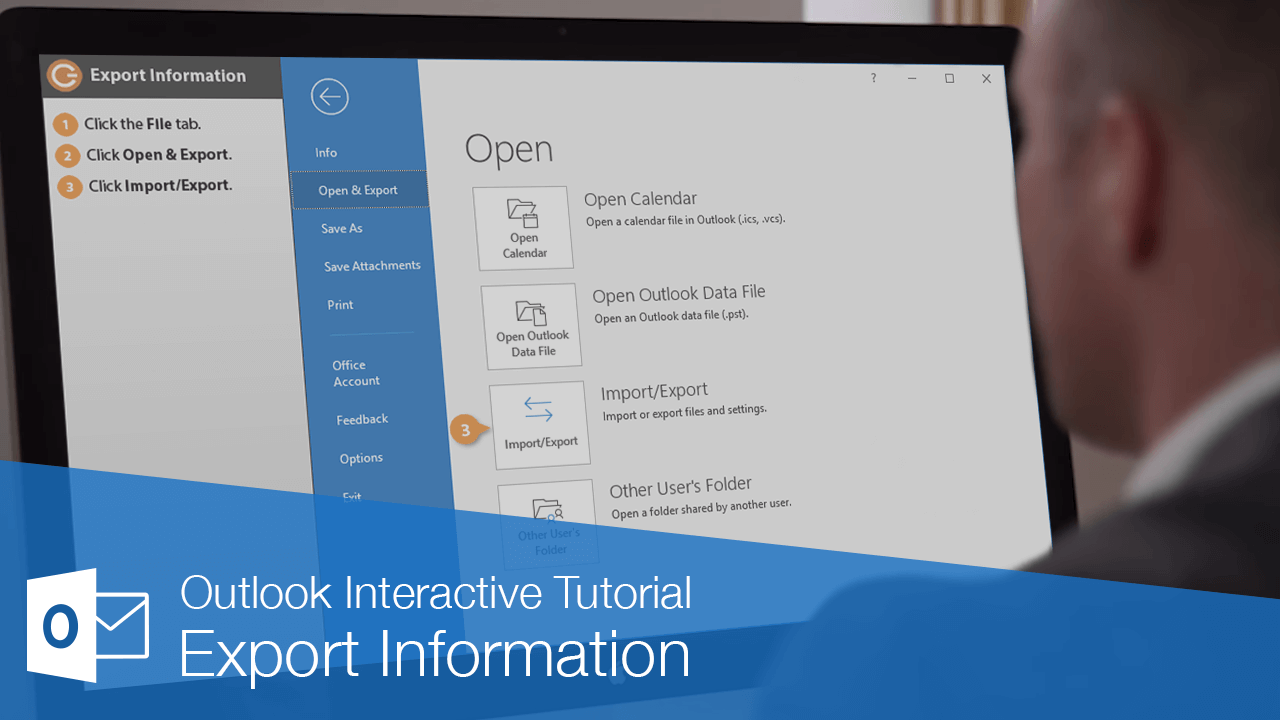 You may want to periodically back up the important information saved in your Outlook account. One of the best ways to do this is to export your important folders to a file you save to your computer. You can also import your exported Outlook information into other programs.
Click the File tab.

Click Open & Export.
Click Import/Export.

This launches the import and export tool, where you can choose to import and export data in various ways.

Select Export to a File and click Next.

Select a file type to export to and click Next.

If you are trying to export data to be read by a program other than Outlook, choose Comma Separated Values. Otherwise, select Outlook Data File.

Select the folder to export data from and click Next.

Specify where you want to save the exported file.

You have the option of selecting an existing Outlook data file to add new data to it.

Select how you want to deal with duplicate items.

These options only matter if you're exporting data to an existing Outlook data file. You can choose whether to replace duplicate items with the newer version, allow multiple versions of a duplicate item, or leave the original items and skip the duplicate versions.

Click Finish.

You can also set a password on an Outlook data file.

(Optional) Enter a password and click OK.
All the information in the selected folder is saved in a file on your computer.
If you ever need to recover that information, you can just import that file into Outlook.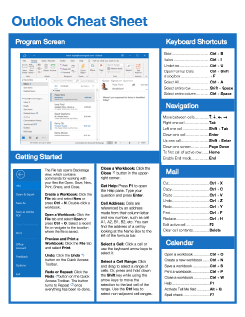 FREE Quick Reference
Click to Download
Free to distribute with our compliments; we hope you will consider our paid training.