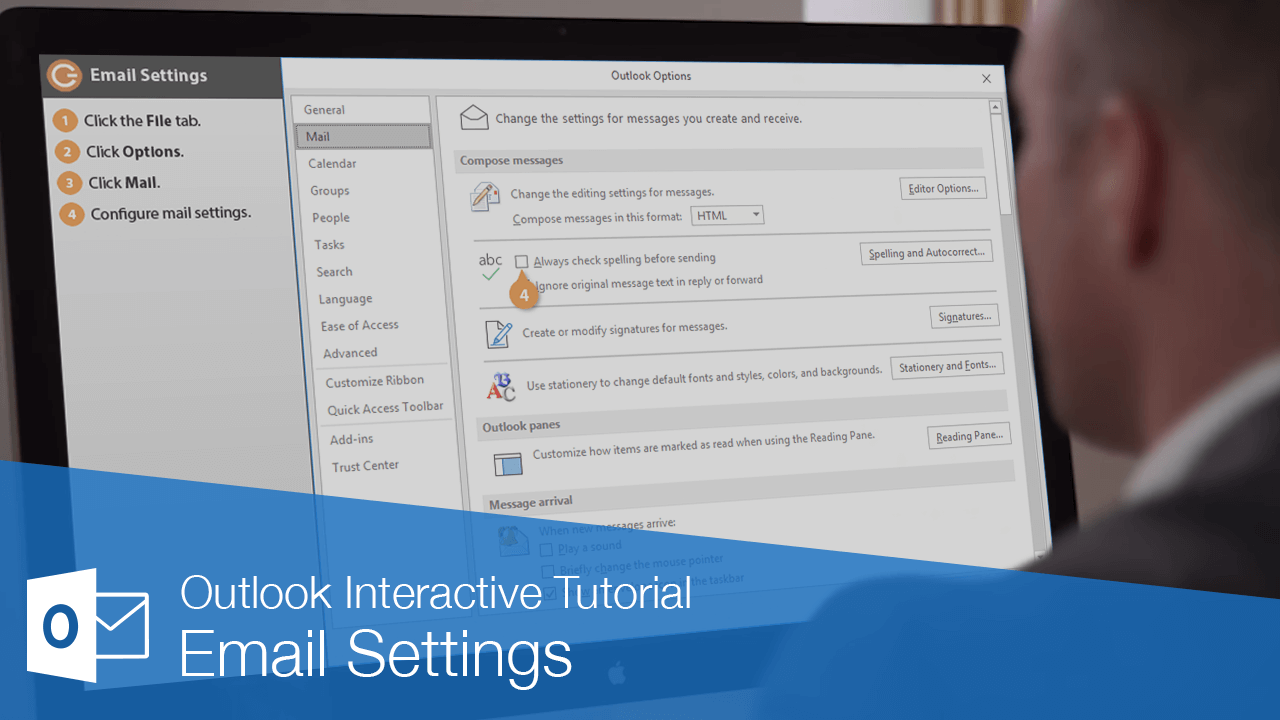 Outlook's Mail Options screen is where you'll find a variety of mail settings that don't have a place anywhere else. If some mail behavior isn't quite working for you, changing settings here may help.
Click the File tab.

Click Options.

Click the Mail category in the left pane.

The Mail settings in the Outlook Options window are separated into a few categories, described in the table at the of the page.

Configure mail settings.
When you're done, click OK.
The Outlook Options dialog box closes, and you're returned to the Inbox.
Calendar Settings
Compose Messages
This group contains options that affect how you write messages, including formatting, spell check, signatures, and themes.
Outlook Panes
This group lets you customize the settings for the Reading pane.
Message Arrival
This category lets you customize how you're alerted to new messages, such as a sound, alert window, or taskbar icon.
Conversation Clean Up
These settings control what types of messages will get deleted during mailbox cleanup and which won't.
Replies and Forwards
This group customizes how replies and forwards are formatted, including whether they quote the original message.
Save Messages
These options control how draft messages are saved, including whether drafts are automatically saved and which folder they're saved to.
Send Messages
This group contains options that affect how messages are sent, including name checking and contact auto-complete.
MailTips
These settings let you customize the settings for the MailTips feature. MailTips alerts you to potentially embarrassing mistakes while composing an email, such as clicking Reply All to a large recipient list.
Tracking
These options let you choose whether to request delivery and read receipts, whether to automatically send read receipts, and other tracking options for meetings and polls.
Message Format
This group contains advanced options for HTML and plain text formatted messages.
Other
This group contains a few options that don't fit elsewhere, such as paste options.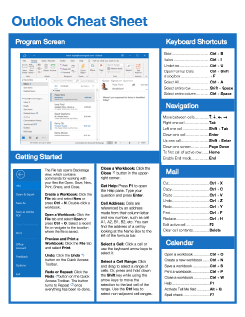 FREE Quick Reference
Click to Download
Free to distribute with our compliments; we hope you will consider our paid training.