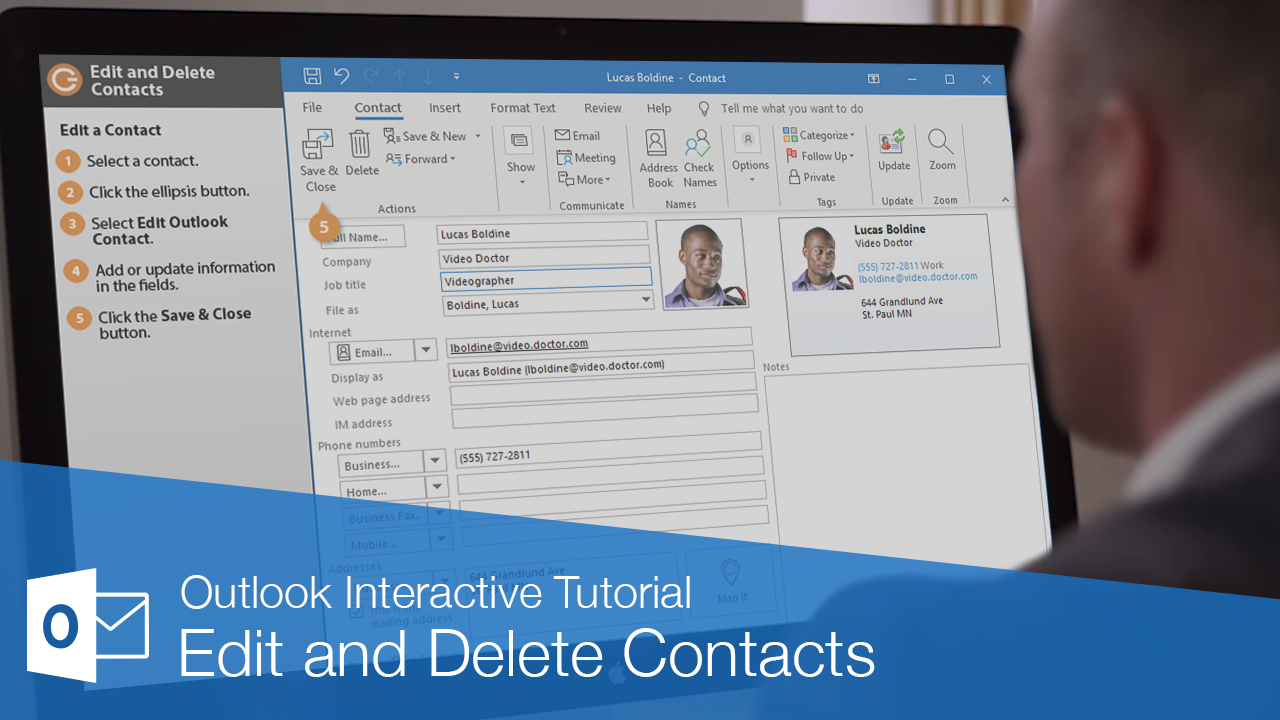 If you find out about some new or updated information for one of your contacts, you can edit their contact information. You can also delete contacts that you no longer need to reach.
You can always edit a contact's information from the People Pane.
Select a contact.

You can also just double-click the contact to start editing it.

Click in the View more options (•••) button.
Select Edit Outlook Contact.

Add or update information in the fields.
Click the Save & Close button.
Now the updated information appears on the contact's card.
If you no longer need to store a contact, it is simple to delete it.
Select a contact.
Click the Delete button on the Home tab.
The contact is removed from the list.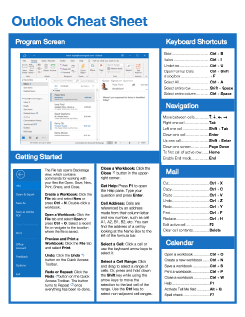 FREE Quick Reference
Click to Download
Free to distribute with our compliments; we hope you will consider our paid training.