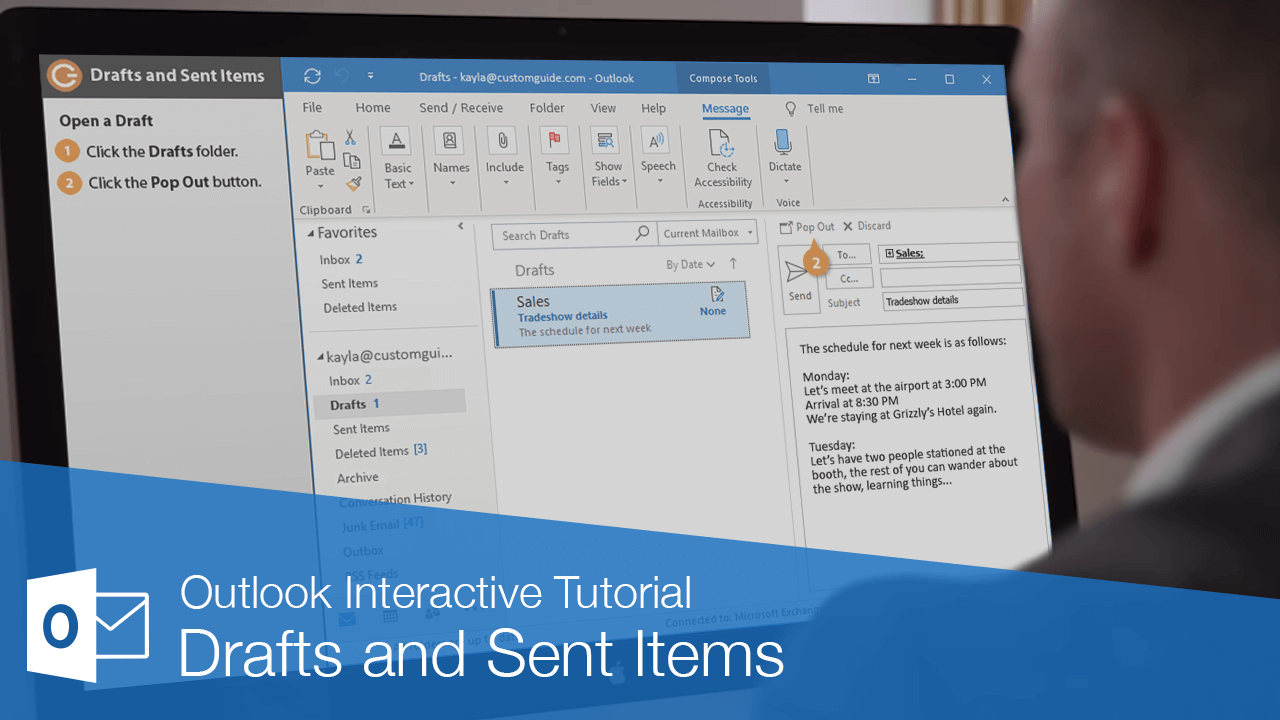 If you are not ready to send an email, you can save it for later by creating a draft. Draft messages are saved to the Drafts folder in Outlook. You can come back, finish, and send your draft message later.
From within an unsent email, click the Save button on the Quick Access Toolbar.

A draft is saved to your Drafts folder. Now you can close the message.

Press Ctrl + S.

Click the Close button.
You can also save a draft by simply closing the message window. Outlook will ask if you want to save your changes; click Yes.
When you need to edit an email draft before sending it, find it in your Drafts folder.
Click the Drafts folder.

From here, you can make quick edits to your drafts in the Preview Pane, or you can open each draft in its own window.
The message is sent. Notice that the draft has disappeared from your Drafts folder.
Outlook saves copies of all the emails you've sent. It's easy to view your sent messages.
Click Sent Items on the Navigation Pane.
To resend a message, open it and click the Actions button on the Message tab of the ribbon. Then, select Resend This Message.
If you're working offline and try to send an email, or if an email doesn't go through for another reason, it will appear in your Outbox.
Click Outbox on the Navigation Pane.
The mail in your Outbox should be sent automatically as soon as you connect yourself back to the internet.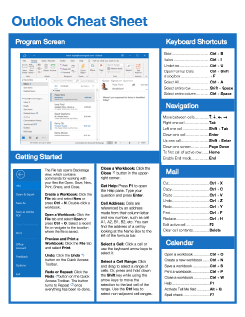 FREE Quick Reference
Click to Download
Free to distribute with our compliments; we hope you will consider our paid training.